Our Director of Program Services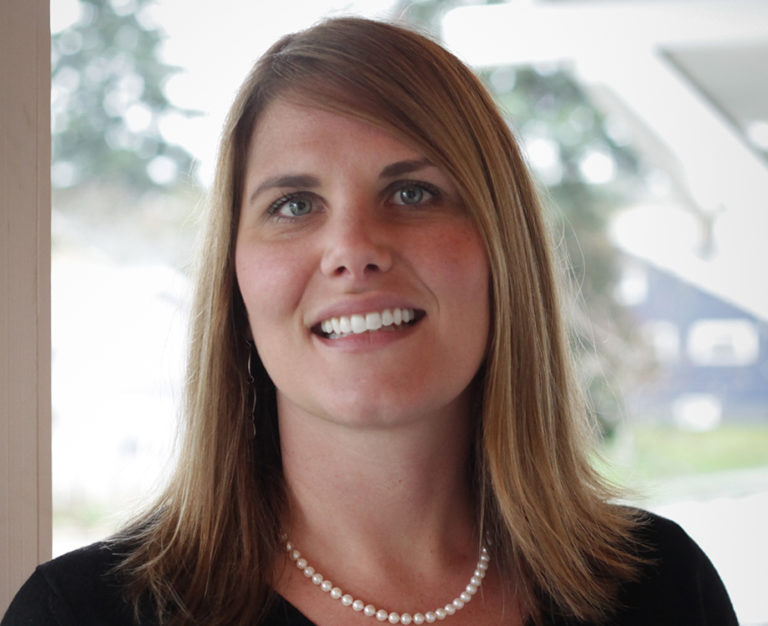 Alysha and Dougy Center
Alysha Lacey, L.P.C., A.T.R., F.T., is the Director of Program Services at Dougy Center.
As Director of Program Services, Alysha provides organizational oversight for Dougy Center's expansive local programming and coordinates peer grief support groups for both the Bereavement program for families who have experienced a death and the Pathways program for families living with an Advanced Serious Illness. Alysha is also responsible for facilitating community responses after a death and trains professionals and community members on various grief-related topics.
She has worked in the non-profit sector supporting youth and families since 2004, initially supporting families who had experienced suspected abuse or neglect.

Education and Affiliations
Alysha Lacey completed her Master of Arts in Art Therapy Counseling from Marylhurst University and her Bachelor of Arts in Fine Arts from the University of Colorado Boulder.
She is a Licensed Professional Counselor in the state of Oregon and a Registered Art Therapist. She also earned a Fellow in Thanatology from the Association of Death Education and Counseling.
Alysha currently serves on the National Alliance for Children's Grief Education Committee and is a member of the Suicide Rapid Response Workgroup in partnership with Lines for Life and the Oregon Health Authority.