The Right Place When Nothing Feels Right
At Dougy Center, you will find support, resources, and connection before and after a death.
Grief Resources & Toolkits
Whether you're grieving, or you're helping someone who is grieving, Dougy Center is here for you. Find tip sheets, activities, podcasts, and more through our personalized toolkits.
Find Grief Support Near You
Locate peer grief support groups in Portland and around the world.
What We Do
At Dougy Center, we create safe spaces and free resources for children and families who are grieving. Our pioneering peer grief support model, professional training, and world-renowned programs and advocacy bring hope and healing around the world.
The Impact of Dougy Center
Read stories about the positive impact of Dougy Center on children and families who are grieving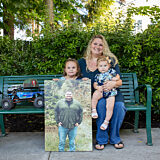 Meet the Lucas Family
Brigitte Lucas began bringing her daughter, Braelynn, to Dougy Center's "Littles" group twice a month after her husband, Ethan, died of COVID just a few days before Christmas in 2021. Dougy Center is one of the few places where Brigitte, Braelynn, and Blaykley can talk about Ethan and feel safe to express whatever they need. Like other young children who are grieving, Braelynn struggled after Ethan's death as she tried to understand what happened. She was tearful sometimes, mad sometimes, and sometimes regressed to earlier developmental stages. Brigitte was amazed when these behaviors began to ease not long after they started a Dougy Center group.
Read the Full Story
Grief Out Loud Podcast
Grief Out Loud is our internationally acclaimed podcast where we talk openly about death, dying, and grief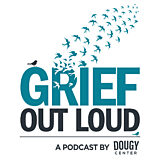 Latest Episode
February 2nd, 2023
Navigating Grief At Work
The list of things to do when someone dies is long and burdensome. If one of the things on that list was, "return to work," then this episode is for you. If you're a manager or co-worker wondering how to best support someone when they get to that item on the list, this episode is also for you. In a world where most companies provide woefully inadequate, if any, bereavement leave, many people have to return before they are ready, and when they do go back they are usually met with awkward comments or outright silence. Margo Fowkes, founder of Salt Water, an online community for grief, published her book, Leading Through Loss - How to Navigate Grief at Work, with the hope of easing this transition, both for employees and employers. read more...
Go to Episode
Event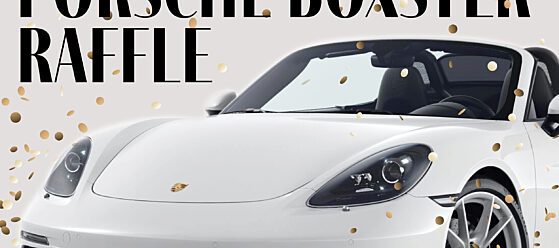 May 12th, 2023
26th Annual Porsche Boxster Raffle
Support families who are grieving by participating in the 26th Annual Dougy Center Porsche Boxster Raffle. This 2023 Porsche Boxster is valued at $69,970. Tickets are just $100 each and only 2,500 tickets will be sold. The winning ticket will be drawn on May 12, 2023 at the Dougy Center's Reflection Benefit & Auction. In addition, ticket holders will have the opportunity to win three $500 drawings. Drawings for the $500 cash prizes will be held at 2 p.m. on February 10, 2023, March 10, 2023, and April 10, 2022. Good luck and thank you for supporting Dougy Center!
Read More
Event
February 16th, 2023
Dougy Center Grief Education Webinar: Inclusivity, Intersectionality, and Grief
Grief is contextual — it is influenced and impacted by personal and social factors. Identity is multifaceted and this intersectionality can create complex encounters or paradoxical experiences for people when they are grieving. Join us in this webinar where we will explore inclusive practices to support people who are grieving and the multifaceted layers that can impact grief.
2023 Reflection Benefit & Auction
Join us for Reflection presented by KinderCare Learning Companies, on Friday, May 12, 2023, at the Portland Art Museum and online. This fabulous evening of connection will feature original works of art made by Dougy Center participants and an amazing auction.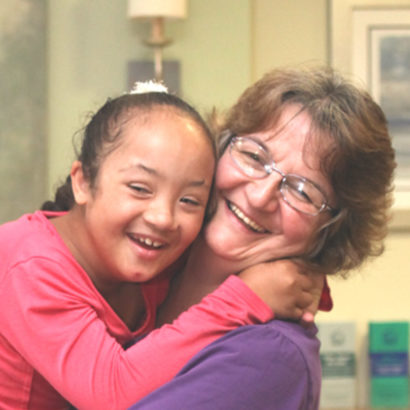 About Dougy Center
Dougy Center was founded in 1982 to support children and families who are grieving before and after a death. Today, The Dougy Center Model is world-renowned and has helped 55,000 people find hope and healing.
Find Out More