The Right Place When Nothing Feels Right
At Dougy Center, you will find support, resources, and connection before and after a death.
Grief Resources & Toolkits
Whether you're grieving, or you're helping someone who is grieving, Dougy Center is here for you. Find tip sheets, activities, podcasts, and more through our personalized toolkits.
Find Grief Support Near You
Locate peer grief support groups in Portland and around the world.
What We Do
At Dougy Center, we create safe spaces and free resources for children and families who are grieving. Our pioneering peer grief support model, professional training, and world-renowned programs and advocacy bring hope and healing around the world.
The Impact of Dougy Center
Read stories about the positive impact of Dougy Center on children and families who are grieving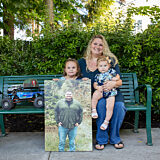 Meet the Lucas Family
Brigitte Lucas began bringing her daughter, Braelynn, to Dougy Center's "Littles" group twice a month after her husband, Ethan, died of COVID just a few days before Christmas in 2021. Dougy Center is one of the few places where Brigitte, Braelynn, and Blaykley can talk about Ethan and feel safe to express whatever they need. Like other young children who are grieving, Braelynn struggled after Ethan's death as she tried to understand what happened. She was tearful sometimes, mad sometimes, and sometimes regressed to earlier developmental stages. Brigitte was amazed when these behaviors began to ease not long after they started a Dougy Center group.
Read the Full Story
Grief Out Loud Podcast
Grief Out Loud is our internationally acclaimed podcast where we talk openly about death, dying, and grief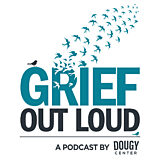 Latest Episode
May 25th, 2023
I Took A Year Off To Grieve - Rebecca Feinglos & GrieveLeave
What happens when you take a year away from your income generating work to focus completely on grief? This is the question Rebecca Feinglos faced at the end of 2021. Grief wasn't new to Rebecca. She was a teenager when her mother died of brain cancer. On the same day her state shut down due to the COVID pandemic, she got a call that her father had died suddenly. In the ensuing months, she ended her marriage. So, by the time she got to the end of 2021, she was exhausted and empty and unwell. It's common to wish the world would stop and give us a break when someone dies, but we usually dream of escaping from it all. Rebecca did something different - she took a year to delve fully into her grief and along the way she wrote about it on her blog. This experience inspired her to start her organization, GrieveLeave, a community to support others in learning to grieve all of their losses. read more...
Go to Episode
Event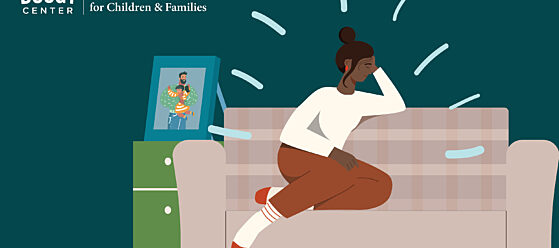 June 8th, 2023
Grief Education Webinar: It's Complicated: Death, Grief, & Estranged Relationships
When someone dies, it is not uncommon for people to assume that our relationship with the person (or people) was a positive one. Navigating grief after the death of someone in our lives can be inherently complex, because relationships are complex.
Read More
Dougy Center hosting Open House events in Canby this summer
Dougy Center is hosting several open house events throughout the summer. Anyone interested in learning more about Dougy Center's local grief support programs for children and teens after the death of a family member is welcome to come by for a tour. The open house events will be May 30, June 13, June 27, July 11, and August 8. All are from 2 to 4 p.m. at Dougy Center's Walker's House, 252 NW 4th Ave. in Canby.
Support Dougy Center through Target Circle
Dougy Center has been chosen to participate in a special charitable giving campaign, sponsored and funded by Target. Now through June 30th, vote for Dougy Center through the Target Circle program to help determine how Target's donation will be divvied up. Find out more about Target Circle and sign up to vote on their website.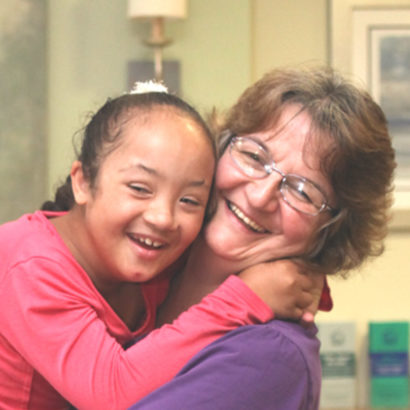 About Dougy Center
Dougy Center was founded in 1982 to support children and families who are grieving before and after a death. Today, The Dougy Center Model is world-renowned and has helped 55,000 people find hope and healing.
Find Out More