The Right Place When Nothing Feels Right
At Dougy Center, you will find support, resources, and connection before and after a death.
Grief Resources & Toolkits
Whether you're grieving, or you're helping someone who is grieving, Dougy Center is here for you. Find tip sheets, activities, podcasts, and more through our personalized toolkits.
Find Grief Support Near You
Locate peer grief support groups in Portland and around the world.
What We Do
At Dougy Center, we create safe spaces and free resources for children and families who are grieving. Our pioneering peer grief support model, professional training, and world-renowned programs and advocacy bring hope and healing around the world.
The Impact of Dougy Center
Read stories about the positive impact of Dougy Center on children and families who are grieving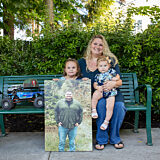 Meet the Lucas Family
Brigitte Lucas began bringing her daughter, Braelynn, to Dougy Center's "Littles" group twice a month after her husband, Ethan, died of COVID just a few days before Christmas in 2021. Dougy Center is one of the few places where Brigitte, Braelynn, and Blaykley can talk about Ethan and feel safe to express whatever they need. Like other young children who are grieving, Braelynn struggled after Ethan's death as she tried to understand what happened. She was tearful sometimes, mad sometimes, and sometimes regressed to earlier developmental stages. Brigitte was amazed when these behaviors began to ease not long after they started a Dougy Center group.
Read the Full Story
Grief Out Loud Podcast
Grief Out Loud is our internationally acclaimed podcast where we talk openly about death, dying, and grief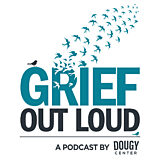 Latest Episode
September 7th, 2023
How To Show Up For Others
"How do I help someone who is grieving?" This is the perennial question when it comes to showing up for people we care about after someone dies. Zack Wheat, a Board Certified Chaplain, knows more than most about what people who are grieving need - and don't need. Professionally, Zack knows about this from his work as a hospital chaplain for an inpatient palliative care team. He also knows about it from his time volunteering as a facilitator in peer grief support groups at Dougy Center. But, long before he was a hospital chaplain or a grief group facilitator, Zack learned about how to be there for others when he was 21 and his friend Leanna died in a car accident. read more...
Go to Episode
Event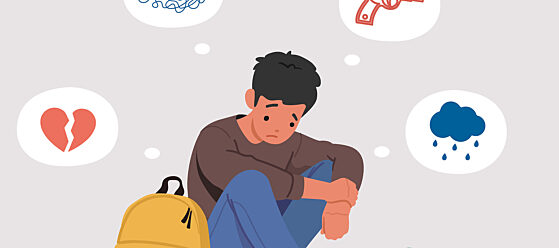 November 16th, 2023
Dougy Center Grief Education Webinar: Gone Too Soon: Supporting Children and Teens After a Death from Gun Violence
Every day in the United States we are bombarded with stories of gun violence. Within every story, whether noted by the media or not, there are children, teens, and adults impacted forever by the death of someone in their lives: a parent, caregiver, aunt, uncle, sibling, or friend. In addition to grieving the death, survivors are faced with multiple additional factors which complicate their lives. Join us in this webinar as we explore these factors and ways to support children and teens who are grieving a death from gun violence.
Read More
2024 Virtual Professional Seminar
Join Dougy Center's knowledgeable staff for an opportunity to explore the fundamentals of grief education across the lifespan. While the majority of helping professionals do not have formal grief education, the 2024 Virtual Professional Seminar will provide the tools and information to become grief-informed. Learn with colleagues from around the United States and beyond who support, or plan to support, children and families who are grieving.
Family Justice Journal
"To Be Ripped Away From Your Family," Acknowledging and Addressing the Impact of Loss, Grief, and Relational Connection for Youth in Foster Care, by Dr. Monique Mitchell, discusses the importance of addressing grief experienced by you in foster care.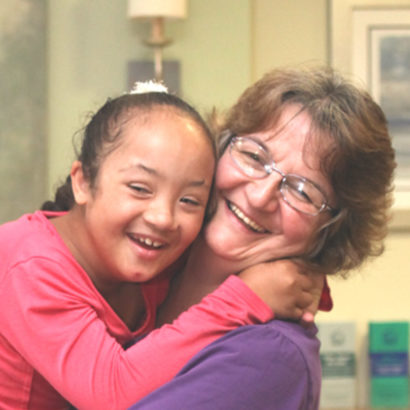 About Dougy Center
Dougy Center was founded in 1982 to support children and families who are grieving before and after a death. Today, The Dougy Center Model is world-renowned and has helped 60,000 people find hope and healing.
Find Out More