The Right Place When Nothing Feels Right
When someone dies, it can feel like you're alone in your grief. At Dougy Center, you will find support, resources, and connection before and after a death.
Grief Resources & Toolkits
Whether you're grieving, or you're helping someone who is grieving, Dougy Center is here for you. Find tip sheets, activities, podcasts, and more through our personalized toolkits.
Find Grief Support Near You
Locate peer grief support groups in Portland and around the world.
What We Do
At Dougy Center, we create safe spaces and free resources for children and families who are grieving. Our pioneering peer grief support model, professional training, and world-renowned programs and advocacy bring hope and healing around the world.
The Impact of Dougy Center
Read stories about the positive impact of Dougy Center on children and families who are grieving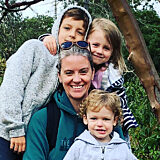 Finding Support During the Pandemic
Ann Dagostino, and her kids Andrew (11), Alexis (7), and Nicholas (5), started coming to Dougy Center in 2017, after the death of their husband and father, Mark. Through both in-person groups before the pandemic, and now in virtual groups, the Dagostino family has found a safe place at Dougy Center. "It has given us the words and space to talk about our experience and our feelings, and about how our life has changed and moved forward since Mark's death," said Ann. She appreciates having a place to feel "normal" and where they can be with other families who are going through similar situations.
Read the Full Story
Grief Out Loud Podcast
Grief Out Loud is our internationally acclaimed podcast where we talk openly about death, dying, and grief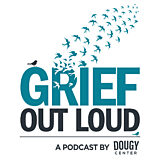 Latest Episode
October 8th, 2021
Making Grief Less Lonely - Reid Peterson & Grief Refuge
Reid Peterson, MA, recently launched Grief Refuge, an app that enable users to access daily grief support, when and where it's most convenient for them. Reid came to this work through his personal experience of grieving the deaths of his step-father and biological father. At a time when many of us both love and hate the virtual world, Grief Refuge, makes grief support more accessible and grief a little less lonely, no matter where you live or where you are in your grief.  read more...
Go to Episode
Event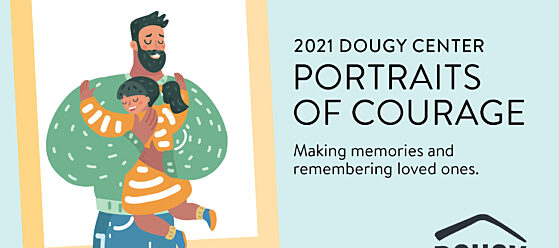 October 18th, 2021
2021 Portraits of Courage
Make an impact for kids and families who are grieving during Dougy Center's month-long Portraits of Courage Campaign. Help inspire your community to support the important work of Dougy Center. Host an online fundraiser starting October 18, and culminating on National Children's Grief Awareness Day, November 18, 2021. Dougy Center will provide everything you need to create your personalized online fundraising page, including easy-to-follow instructions and stories you can share with your community. There will even be opportunities to have your donations doubled through a generous match!
Read More
New book explores The Dougy Center Model
Dougy Center is proud to announce its newest resource, The Dougy Center Model: Peer Grief Support for Children, Teens, and Families. Written by Dr. Donna Schuurman and Dr. Monique Mitchell, and generously funded by the New York Life Foundation, the book provides an in-depth look at Dougy Center's history and the theoretical framework of the model that has been used to build and grow more than 500 programs throughout North America and around the world.
Event
November 18th, 2021
Dougy Center 2021 Grief Education Webinar: Grief as a Mental Disorder, The Movement to Pathologize Grief
Labeling people who are grieving with "mental disorders" like Prolonged Grief Disorder, Complicated Grief, or Dysfunctional Grief has its proponents and critics. In this webinar we'll take a brief but critical look at the movement and evidence for pathologizing grief, some of the implications of doing so, and why this matters.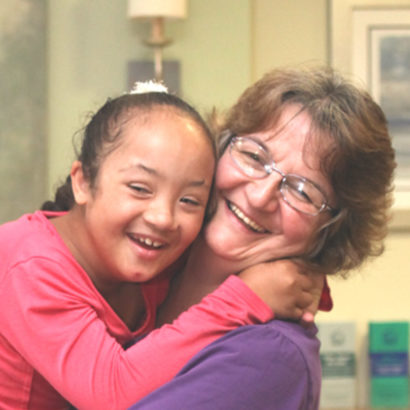 About Dougy Center
Dougy Center was founded in 1982 to support children and families who are grieving before and after a death. Today, The Dougy Center Model is world-renowned and has helped 55,000 people find hope and healing.
Find Out More