One In A Million
Dec 2nd, 2022 | Episode 241
When your parent is one of six people in medical history to be diagnosed with and die from a rare disease, the phrase, "The odds are one in a million" takes on a very different meaning. This was true for Rebecca Hobbs-Lawrence, Pathways Program Coordinator at Dougy Center, who was 11 when her father died of heart cancer. At that point, she decided that if something tragic could happen, it would most likely happen to her. This worldview informed so much of how she approached school, dating, family, and becoming a parent. In this conversation we explore:
The early days of being a parent without her father.
How vigilance and anxiety led Rebecca to over-function as a parent.
The joy she found in watching her children get to be kids, without the responsibility she had to take on after her father died.
How witnessing her grandson survive an extremely rare brain disease has helped rewrite her "one in a million" narrative.
Other Grief Out Loud episodes with Rebecca:
Ep. 18: Grieving the Death of a Sibling - Tips for Supporting Children
Ep. 20: Grief & Developmental Disabilities
Ep. 27: Grief and the Holidays
Ep. 67: Creating Legacies in the Face of a Terminal Illness
Ep. 98: Under Pressure - Grief & December Holidays
Ep. 174: Holidays, Grief & a Pandemic
Ep. 240: The (Not) Most Wonderful Time of the Year - Holidays & Grief Mini-Episode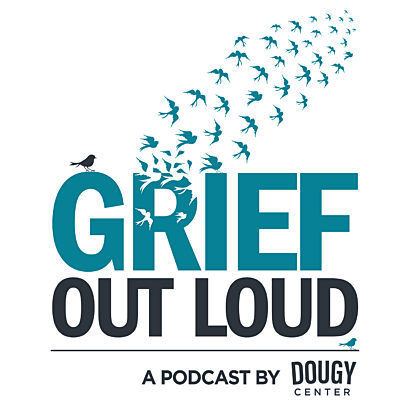 Support Grief Out Loud
"There are so many podcasts out there on grief but Grief Out Loud is one of only a few that focus on kids and families and strengthening those bonds after a loss. Jana DeCristofaro stands out as a smart, compassionate host who gets to the point of the story and goes deep with her guests. A great podcast for anyone dealing with loss."
Show your support for Grief Out Loud and open up more conversations about grief by donating or subscribing today. Your donations keep this podcast free from advertising and your 5-star reviews help others find us.
Grief Out Loud is supported in part by the Chester Stephan Endowment Fund in loving memory by the estate of Theodore R. Stephan.