The (Not) Most Wonderful Time Of The Year - Holidays & Grief Mini-Episode
Nov 21st, 2022 | Episode 240
For a lot of us, the end of year holidays + grief = the (not) most wonderful time of the year. Rebecca Hobbs-Lawrence, Pathways Program & Group Coordinator at Dougy Center, is back for our annual Holidays & Grief episode. We discuss negotiating with family and friends around how we want to celebrate or not celebrate and how the past few years have shifted our priorities. Rebecca also shares how she and her family are approaching the holidays with a new type of grief, her mother having Alzheimer's.
If you missed our past Holidays & Grief episodes, be sure to listen to Ep. 27, 98, and 174.
Tips For Getting Through the Holidays & Holiday Plan Worksheet.
Register for our "Navigating Grief During the Holidays" webinar happening on Thursday, 12.1.22, 10 am - 11:30 am PST.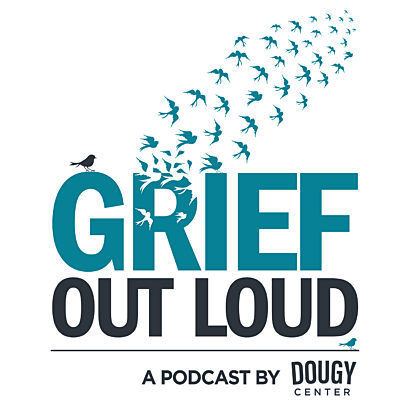 Support Grief Out Loud
"There are so many podcasts out there on grief but Grief Out Loud is one of only a few that focus on kids and families and strengthening those bonds after a loss. Jana DeCristofaro stands out as a smart, compassionate host who gets to the point of the story and goes deep with her guests. A great podcast for anyone dealing with loss."
Show your support for Grief Out Loud and open up more conversations about grief by donating or subscribing today. Your donations keep this podcast free from advertising and your 5-star reviews help others find us.
Grief Out Loud is supported in part by the Chester Stephan Endowment Fund in loving memory by the estate of Theodore R. Stephan.