Young Children & Grief - Mary Plouffe, Ph.D.
May 30th, 2019 | Episode 113
What do you remember about being 3 1/2? If you're anything like most of us, your memories are hazy. Maybe you have an image of the room you slept in or a vague sense of what it felt like to be hugged by a family member. What you likely don't have are clear, articulated ones of interactions and relationships, the kind that older children, teens, and adults can access when it comes to remembering someone who has died. Mary Plouffe, Ph.D. is a clinical psychologist who had a clear and professional sense of how young children understand death and grief. This sense became more personal though when her sister Martha died, leaving behind a 3 1/2 year old daughter, Liamarie. Mary recently published her memoir, I Know It in My Heart, Walking Through Grief With a Child, about her experience of grieving Martha's death and doing so alongside Liamarie, who was wrestling to understand her mother's death and what it meant to grow up motherless.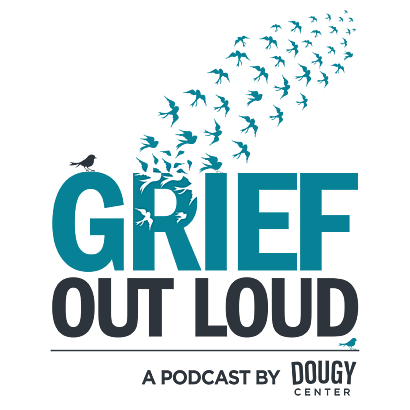 Support Grief Out Loud
"There are so many podcasts out there on grief but Grief Out Loud is one of only a few that focus on kids and families and strengthening those bonds after a loss. Jana DeCristofaro stands out as a smart, compassionate host who gets to the point of the story and goes deep with her guests. A great podcast for anyone dealing with loss."
Show your support for Grief Out Loud and open up more conversations about grief by donating or subscribing today. Your donations keep this podcast free from advertising and your 5-star reviews help others find us.
Grief Out Loud is supported in part by the Chester Stephan Endowment Fund in loving memory by the estate of Theodore R. Stephan.