Witnessing A Stranger's Death
Oct 30th, 2018 | Episode 95
On a random Monday morning in the Bay Area of California, Beth Duckles realized too late that she was in the wrong lane of the highway. A lane that would take her across the Bay Bridge from Oakland to San Francisco. This unexpected trip across the bay bridge would alter Beth's life. Swerving to avoid a parked car, she watched a man walk to the edge of the bridge, climb onto the railing, and step off. She called 911 and somehow managed to drive across the bridge until she found a safe place to stop on the other side. In ways she couldn't imagine at the time, witnessing this man's death would become an experience that deeply connected her to long-standing family grief and her own mother's sudden death four years later.
Check out Beth's powerful essay about this experience.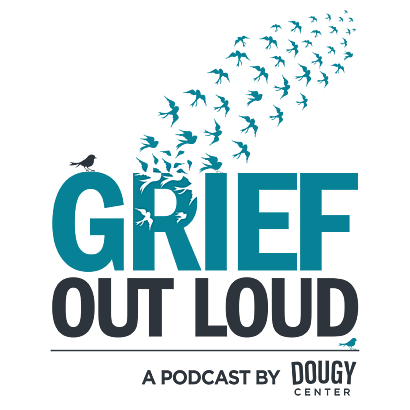 Support Grief Out Loud
"There are so many podcasts out there on grief but Grief Out Loud is one of only a few that focus on kids and families and strengthening those bonds after a loss. Jana DeCristofaro stands out as a smart, compassionate host who gets to the point of the story and goes deep with her guests. A great podcast for anyone dealing with loss."
Show your support for Grief Out Loud and open up more conversations about grief by donating or subscribing today. Your donations keep this podcast free from advertising and your 5-star reviews help others find us.
Grief Out Loud is supported in part by the Chester Stephan Endowment Fund in loving memory by the estate of Theodore R. Stephan.