Widowed Parenting - Jenny Lisk
Jan 23rd, 2020 | Episode 133
Just over four years ago, Jenny Lisk's husband Dennis died of glioblastoma - brain cancer. This loss propelled her into a new world of solo-parenting their two children who were just 9 and 11 at the time. Jenny went searching for a guidebook to help navigate this new reality, but when she couldn't find what she was looking for, she decided to create her own. She started the Widowed Parent Podcast, interviewing other widowed parents, professionals, and people who had a parent died when they were children, and is currently working on two books - a memoir about her family's experience and The Widowed Parent Handbook.
We talk about being a caregiver, telling children difficult news, parenting solo, and what Jenny's learned over the past four years. Be sure to listen to the Widowed Parent Podcast and check out her "What I've Learned About Widowed Parenting" guide.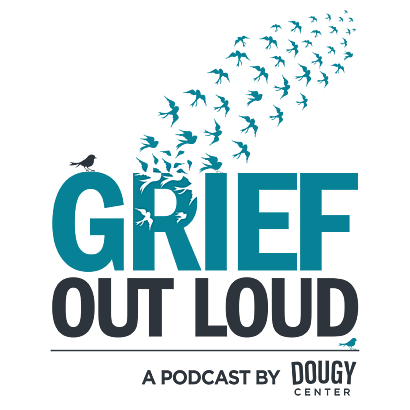 Support Grief Out Loud
"There are so many podcasts out there on grief but Grief Out Loud is one of only a few that focus on kids and families and strengthening those bonds after a loss. Jana DeCristofaro stands out as a smart, compassionate host who gets to the point of the story and goes deep with her guests. A great podcast for anyone dealing with loss."
Show your support for Grief Out Loud and open up more conversations about grief by donating or subscribing today. Your donations keep this podcast free from advertising and your 5-star reviews help others find us.
Grief Out Loud is supported in part by the Chester Stephan Endowment Fund in loving memory by the estate of Theodore R. Stephan.