Widowed By COVID-19
Apr 29th, 2021 | Episode 194
As of April 29th, 2021 over 3 million people across the globe have died of COVID-19, including 575,000 in the U.S. What gets lost in these numbers are the actual people who leave behind family and friends, grieving without access to the rituals and routines we've come to rely on when someone dies. Sandra McGowan-Watts is a mother, a physician, and a widow. Her husband Steven died of COVID-19 on May 8th, 2020. She and their daughter have spent the past year trying to figure out how to live without a husband and father who did so much to support them.
Read more about Sandra's story in The New York Times, "The Other Half of My Soul - Widows of Covid-19 Bond over Sudden Loss."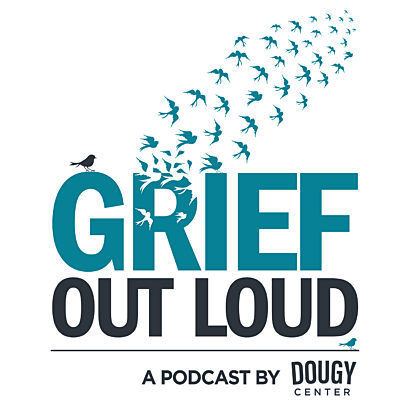 Support Grief Out Loud
"There are so many podcasts out there on grief but Grief Out Loud is one of only a few that focus on kids and families and strengthening those bonds after a loss. Jana DeCristofaro stands out as a smart, compassionate host who gets to the point of the story and goes deep with her guests. A great podcast for anyone dealing with loss."
Show your support for Grief Out Loud and open up more conversations about grief by donating or subscribing today. Your donations keep this podcast free from advertising and your 5-star reviews help others find us.
Grief Out Loud is supported in part by the Chester Stephan Endowment Fund in loving memory by the estate of Theodore R. Stephan.