When Your Spouse Dies Of Suicide - Alexandra Wyman
Oct 21st, 2023 | Episode 267
Alexandra Wyman and her husband Shawn had a bit of a whirlwind life. They got married in 2018, had their son in 2019, and then in 2020 Shawn died of suicide. His death created a different type of whirlwind. The kind where Alexandra had to rebuild her life as a solo parent dealing with the intense swirl of guilt, sadness, anger, and confusion. As the shock wore off, Alexandra started to write down what she was going through and learning along the way. This led to her new book, The Suicide Club - What To Do When Someone You Love Chooses Death, and her podcast, The Widow's Club.
We discuss:
Who Alexandra is in addition to her grief
How Shawn lived as a husband and father
The day Alexandra got the news of his death
The early days of grief
The importance of daily rituals and routines
Working on the intense guilt and self-doubt she felt in grief
Figuring out how to set boundaries
Having her marriage be under the microscope
Learning to be a solo parent
How she talks to her son about Shawn's death
Finding the support of other widows who are grieving a death by suicide
Grief tantrums - as an adult
Alexandra's website - Forward to Joy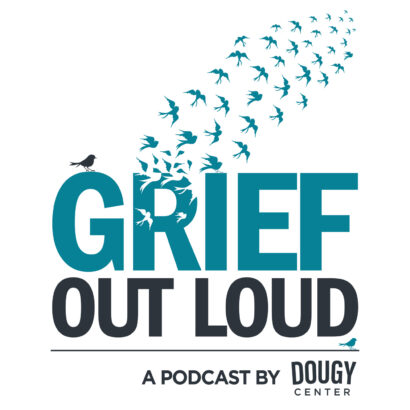 Support Grief Out Loud
"There are so many podcasts out there on grief but Grief Out Loud is one of only a few that focus on kids and families and strengthening those bonds after a loss. Jana DeCristofaro stands out as a smart, compassionate host who gets to the point of the story and goes deep with her guests. A great podcast for anyone dealing with loss."
Show your support for Grief Out Loud and open up more conversations about grief by donating or subscribing today. Your donations keep this podcast free from advertising and your 5-star reviews help others find us.
Grief Out Loud is supported in part by the Chester Stephan Endowment Fund in loving memory by the estate of Theodore R. Stephan.