When I Think Of Him, Love Is The Word That Comes Up - Pierce Freelon
Jul 7th, 2023 | Episode 260
Pierce Freelon is a GRAMMY® nominated musician, author, and educator. He is also a son, a father, a husband, and an astute observer of life and grief and everything in between. Pierce was a caregiver for his father, Phil Freelon, a renowed architect who died of ALS. He's also the author of the new children's book, Daddy and Me: Side by Side, a beautiful rendering of the times Pierce and his father spent in nature, and how Pierce is doing the same with his own son. A few hours before our interview, Pierce got word that a beloved professor from his time in graduate school, Dr. Micere Githae Mugo, had just died. In connection to both of these influential people, Pierce shares his unique and nuanced perspective on grief, legacy, and the power of artistry.
We talk about:
How Pierce thinks about death and grief and ongoing connection
The role gratitude plays in grief
How new grief feels familiar, because love feels familiar
The legacy of values, worldview, and artistry Pierce inherited from his dad, Phil, and his professor, Dr. Mugo
The cultural traditions Pierce turns to in grief
Caregiving for his father during his illness and end-of-life
The autobiographical elements of Pierce's new children's book, Daddy And Me: Side by Side.
Listen to our episode with Pierce's mother, Nneena Freelon, Ep. 202 Grief Wanted My Attention.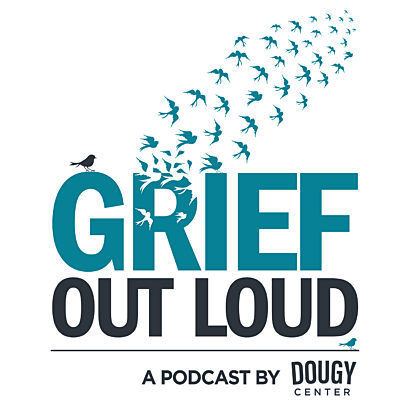 Support Grief Out Loud
Show your support for Grief Out Loud and open up more conversations about grief by donating or subscribing today. Your donations keep this podcast free from advertising and your 5-star reviews help others find us.
Grief Out Loud is supported in part by the Chester Stephan Endowment Fund in loving memory by the estate of Theodore R. Stephan.