When A Child Dies Of Suicide - Anne Moss Rogers
Oct 17th, 2019 | Episode 126
Grief is intensely personal and sometimes it's intensely private. When Anne Moss Roger's son Charles died of suicide, she decided to go public with her grief and the story of his life. Inspired by her son's innate skill for connecting with others, she's now dedicated to helping people who are struggling with grief, suicidal thoughts, and substance use.
To learn more, visit Emotionally Naked, Anne Moss's blog. Her website includes links to her new book, Diary of a Broken Mind, and her TEDx Talk - Can A Blog Save Lives?
If you or someone you know is struggling, please reach out. National Suicide Prevention Hotline: 1-800-273-8255 (TALK)
Crisis Text Line: Text Hello to 741741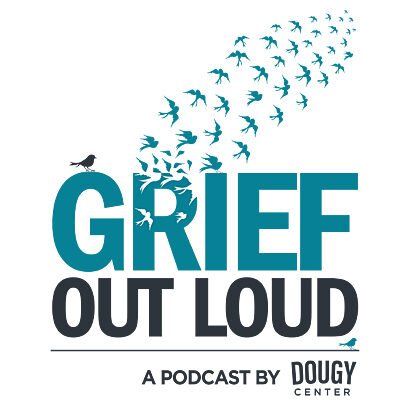 Support Grief Out Loud
Show your support for Grief Out Loud and open up more conversations about grief by donating or subscribing today. Your donations keep this podcast free from advertising and your 5-star reviews help others find us.
Grief Out Loud is supported in part by the Chester Stephan Endowment Fund in loving memory by the estate of Theodore R. Stephan.