What I Needed - Tips From A Grieving Teen
Sep 7th, 2018 | Episode 90
Halfway through her junior year of high school, Lily's father died suddenly of a heart attack. In shock and angry about everything that would be different in her life without her father, Lily was devastated. As she made her way into this new landscape of grief, Lily sought to fulfill her father's wish that she do what he didn't have the opportunity to do - graduate high school, attend college, and grow into the powerful whirlwind of a woman he raised her to be. Lily shares tangible suggestions for teachers, counselors, family, and friends on how to show up and support a teen in grief. Be sure to watch Lily's powerful documentary about her father.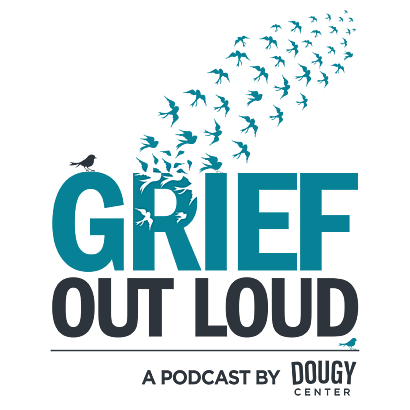 Support Grief Out Loud
Show your support for Grief Out Loud and open up more conversations about grief by donating or subscribing today. Your donations keep this podcast free from advertising and your 5-star reviews help others find us.
Grief Out Loud is supported in part by the Chester Stephan Endowment Fund in loving memory by the estate of Theodore R. Stephan.