What Does Forgiveness Feel Like?
Mar 27th, 2019 | Episode 108
Judith Finneren's husband Ralph, or Ralphie as she liked to call him, was hit and killed while riding his bike in the summer of 2011. Even when grief and anger are close companions, most of the time there isn't a particular person to blame when someone dies. In Judith's case there was. A young man named Brett who in a moment of distracted driving ended her husband's life. Soon after Ralph's death, Judith went to film school where she created the documentary, Ghostbike, which explores her grief and also her attempts to connect with Brett. We discuss love, blame, forgiveness, and the tenets Judith holds onto in her grief.
Judith also wrote Remember His Name, a book about Ralph, their life together, and her grief.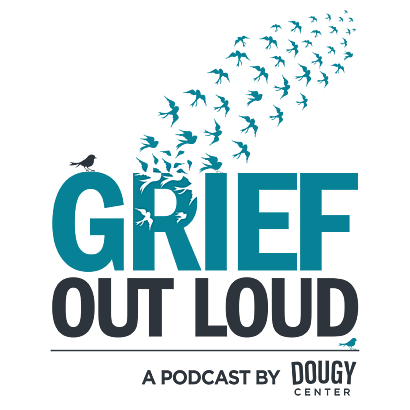 Support Grief Out Loud
"There are so many podcasts out there on grief but Grief Out Loud is one of only a few that focus on kids and families and strengthening those bonds after a loss. Jana DeCristofaro stands out as a smart, compassionate host who gets to the point of the story and goes deep with her guests. A great podcast for anyone dealing with loss."
Show your support for Grief Out Loud and open up more conversations about grief by donating or subscribing today. Your donations keep this podcast free from advertising and your 5-star reviews help others find us.
Grief Out Loud is supported in part by the Chester Stephan Endowment Fund in loving memory by the estate of Theodore R. Stephan.