Welcome To The Grief Club - Janine Kwoh
Feb 15th, 2022 | Episode 216
In 2016, when they were in their late twenties, Janine Kwoh's partner died. Nap's death launched her into a new world of grief. Janine was the first person in her peer group to have a partner die and she felt confused and isolated. Because we live in a world that judges relationships against external markers like engagement, marriage, parenting, and co-ownership, Janine questioned whether the intensity of her grief was valid. In the five years since Nap's death, Janine examined her emotions and reactions through the lens of her artistry. This culminated in her new book, Welcome to the Grief Club, an illustrated mix of reflections and insights on grief and loss and joy and love.
Janine Kwoh is also the owner and designer of Kwohtations, a stationery company and design studio.
Topics we cover:
Dating again after a partner dies.
Dealing with anxiety that someone else will die.
Allowing for the intensity of grief.
Building your life out around grief.
Rage at the Target checkout.
Being okay with having joy and love again.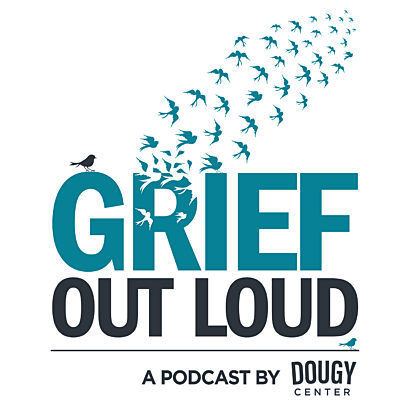 Support Grief Out Loud
"There are so many podcasts out there on grief but Grief Out Loud is one of only a few that focus on kids and families and strengthening those bonds after a loss. Jana DeCristofaro stands out as a smart, compassionate host who gets to the point of the story and goes deep with her guests. A great podcast for anyone dealing with loss."
Show your support for Grief Out Loud and open up more conversations about grief by donating or subscribing today. Your donations keep this podcast free from advertising and your 5-star reviews help others find us.
Grief Out Loud is supported in part by the Chester Stephan Endowment Fund in loving memory by the estate of Theodore R. Stephan.