We Need Queer Specific Grief Spaces - Queer Grief Club & Jamie Thrower
Jun 16th, 2023 | Episode 258
Jamie Thrower is a Queer death doula, end-of-life educator, and grief guide in Portland, OR. She is also the founder of the Queer Grief Club which provides inclusive non-traditional grief support offerings for those grieving both death and non-death losses. Jamie knows from her personal experience of grieving the deaths of her parents and her daughter, Birdie, who she and her wife lost in the second trimester, just how important it is for grief support to be reflective of identity, relationships, family constellations, and community.
We get into:
Grieving as a queer person right now and the importance of community & connection.
Why the grocery store is so challenging when you're grieving.
The origins of the Queer Grief Club and how it's different than traditional grief support.
How the deaths of her parents and daughter shape the work she does in end-of-life and grief education.
The importance of queer specific spaces in grief.
Being queer in the gendered world of baby loss grief support.
Breaking down the binaries that get created in grief.
What grief has been saying to Jamie lately.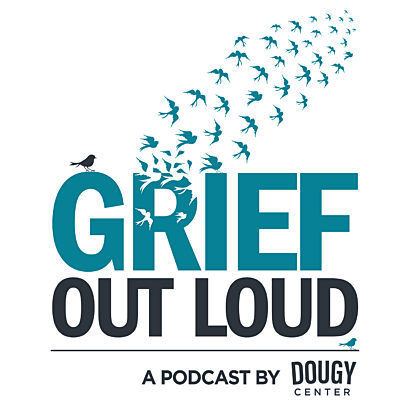 Support Grief Out Loud
Show your support for Grief Out Loud and open up more conversations about grief by donating or subscribing today. Your donations keep this podcast free from advertising and your 5-star reviews help others find us.
Grief Out Loud is supported in part by the Chester Stephan Endowment Fund in loving memory by the estate of Theodore R. Stephan.