Tips For Talking With Children About Death
Jan 29th, 2015 | Episode 3
"How do I tell my child about the death?" This is the most common question we receive at The Dougy Center. Someone has died, leaving parents and other adult caregivers to struggle with finding the right words to say to their children. In this episode, we outline tips for talking with children about a death. Adults can start by attending to their own reactions to the death. Often the thoughts and feelings they experience can impede or enhance having an open, honest, supportive conversation with their children. As an adult, what do you need to sort out with feeling shame, blame, confusion, guilt, or other emotions related to how the person died? How can you keep that as your story and not put it onto your children?
Summary of tips for talking with children:
Tell the truth
Use concrete, age-appropriate language
Allow for questions - in the moment and over time
Be prepared to tell the story over and over, esp to younger kids
Refer to The Dougy Center resources (below)
Know that you are providing children with a safe, trusting foundation from which to experience their grief
Bookstore: http://tdcbookstore.org
Tip sheets: http://www.dougy.org/grief-resources/tip-sheets/
Main site: http://dougy.org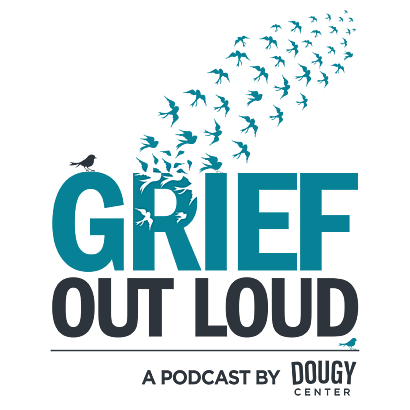 Support Grief Out Loud
"There are so many podcasts out there on grief but Grief Out Loud is one of only a few that focus on kids and families and strengthening those bonds after a loss. Jana DeCristofaro stands out as a smart, compassionate host who gets to the point of the story and goes deep with her guests. A great podcast for anyone dealing with loss."
Show your support for Grief Out Loud and open up more conversations about grief by donating or subscribing today. Your donations keep this podcast free from advertising and your 5-star reviews help others find us.
Grief Out Loud is supported in part by the Chester Stephan Endowment Fund in loving memory by the estate of Theodore R. Stephan.