There's No End Point - Sushi Tuesdays & Charlotte Maya
May 16th, 2023 | Episode 255
It's generally accepted that there's no official end point to grief, but what happens when there's also no end point to the questions about someone's death? Charlotte Maya's life changed drastically when she came home from a hike with her two young children to find two police officers and a priest at her house, waiting with news that her husband Sam had died by suicide. In those early days of grief Charlotte dealt with sadness, anger, confusion, and the endless tasks that come when someone dies. She also faced the question, "Why?" Why did Sam do what he did? What was he going through? Why didn't he ask for help? Almost 16 years later, Charlotte and her children have more understanding about suicide, but they've mostly had to accept that they'll never truly know the answer to a question that only Sam could answer.
Charlotte's new memoir, Sushi Tuesdays, chronicles the first few days, weeks, and years of grief and how she learned to take care of her children and herself in their grief.
We discuss:
The early days of grief
The shock of Sam dying of suicide
Searching for an answer to "Why?"
How anger was a part of grief
What Charlotte's two children needed in their grief
Falling in love again and blending a family
Learning to parent her stepsons who were also grieving
How Sushi Tuesdays, Charlotte's dedicated day for self-care came about
If you or someone you know is struggling, please reach out for help. You can call the National Crisis Line at 988 or text Hello to the Crisis Text Line at 741741.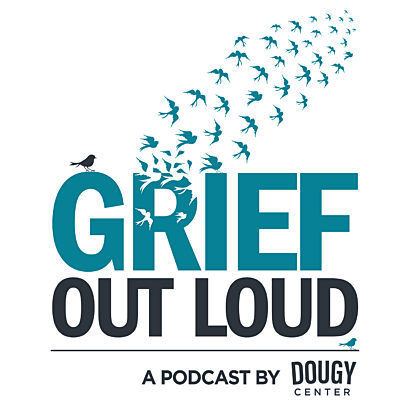 Support Grief Out Loud
"There are so many podcasts out there on grief but Grief Out Loud is one of only a few that focus on kids and families and strengthening those bonds after a loss. Jana DeCristofaro stands out as a smart, compassionate host who gets to the point of the story and goes deep with her guests. A great podcast for anyone dealing with loss."
Show your support for Grief Out Loud and open up more conversations about grief by donating or subscribing today. Your donations keep this podcast free from advertising and your 5-star reviews help others find us.
Grief Out Loud is supported in part by the Chester Stephan Endowment Fund in loving memory by the estate of Theodore R. Stephan.