"The Silent Third Parent" - A Family Blended By Grief
Mar 29th, 2022 | Episode 220
Anne Gudger was pregnant with her first child, Jake, when her husband Kent died in a car crash. Years later she met and married Scott and they had a daughter, Maria. Fast forward to March of 2020, the beginning of the pandemic, when Anne and Maria found themselves drinking a lot of coffee and talking about grief. Those conversations inspired them to start Coffee and Grief, a Facebook group for folks wanting to connect around loss. The Facebook group grew into a series of curated readings called Coffee Talk where writers share short pieces about anything in the realm of grief. Maria and Anne are funny and warm and somehow make talking about grief feel comfortable. In our conversation we discuss:
What it was like raising Jake as a young widow.
How Kent's memory acts as the silent third parent in their blended family.
Why community matters when it comes to loss.
How writing can help people integrate grief.
Join the Coffee and Grief Facebook group or visit their public Coffee and Grief page to learn more about readings and their 30-day writing classes.
Read Anne's writing at Anne Gudger.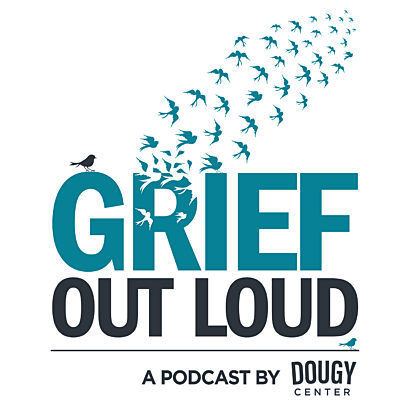 Support Grief Out Loud
Show your support for Grief Out Loud and open up more conversations about grief by donating or subscribing today. Your donations keep this podcast free from advertising and your 5-star reviews help others find us.
Grief Out Loud is supported in part by the Chester Stephan Endowment Fund in loving memory by the estate of Theodore R. Stephan.