The Shared Room - Kao Kalia Yang
Aug 13th, 2020 | Episode 160
Children's books transport us – sometimes to places of imagination and sometimes to places rooted in place and culture. A children's book can also be doorway to emotional understanding around complex topics. Kao Kalia Yang is a Hmong American writer and grieving mother who recently published The Shared Room, a brave and tender book for children (and adults) about a family grieving the death of their daughter. The Shared Room is at once a book about memories, sorrow, joy, and the ways grief is carried individually and collectively.
Listen to Kao Kalia Yang & Shannon Gibney, co-editors of What God is Honored Here - Writings on Miscarriage and Infant Loss, By and For Indigenous Women and Women of Color on Grief Out Loud, Ep. 127. To learn more about Kao Kalia Yang's writing, teaching, and speaking, visit her website. Watch Kao Kalia and illustrator, Xee Reiter, discuss The Shared Room.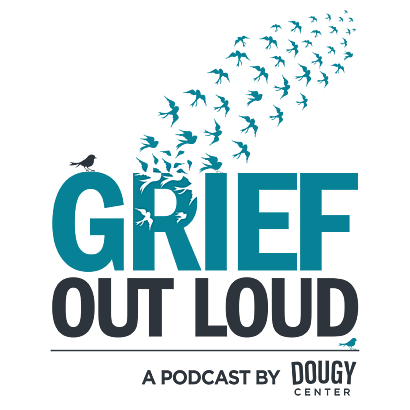 Support Grief Out Loud
"There are so many podcasts out there on grief but Grief Out Loud is one of only a few that focus on kids and families and strengthening those bonds after a loss. Jana DeCristofaro stands out as a smart, compassionate host who gets to the point of the story and goes deep with her guests. A great podcast for anyone dealing with loss."
Show your support for Grief Out Loud and open up more conversations about grief by donating or subscribing today. Your donations keep this podcast free from advertising and your 5-star reviews help others find us.
Grief Out Loud is supported in part by the Chester Stephan Endowment Fund in loving memory by the estate of Theodore R. Stephan.