The Myth Of The Grief Timeline
Jan 27th, 2015 | Episode 1
In this episode of Grief Out Loud, Jana and Brendon discuss some of the current mythology surrounding grief timelines. We demystify the idea that there is a recipe for grieving or one right way to go about integrating a loss. Listen to learn new ways of conceptualizing the unfolding of grief. During the discussion, Jana mentioned a couple of relevant resources:
Getting Grief Right, a NYT Opinionator article about grief timelines and "stages of grief"
5 Stages of Grief overview, which Jana noted is a familiar cultural landmark, but not a framework that The Dougy Center endorses for those who are grieving. While each of the stages involves thoughts and feelings that grievers may experience, it's not a clear-cut linear process. Thinking that we need to achieve certain stages in order to grieve correctly can often create more suffering for those in grief.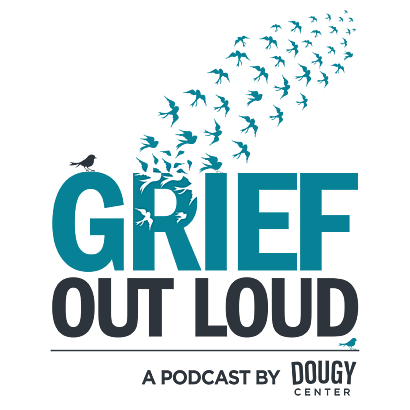 Support Grief Out Loud
"There are so many podcasts out there on grief but Grief Out Loud is one of only a few that focus on kids and families and strengthening those bonds after a loss. Jana DeCristofaro stands out as a smart, compassionate host who gets to the point of the story and goes deep with her guests. A great podcast for anyone dealing with loss."
Show your support for Grief Out Loud and open up more conversations about grief by donating or subscribing today. Your donations keep this podcast free from advertising and your 5-star reviews help others find us.
Grief Out Loud is supported in part by the Chester Stephan Endowment Fund in loving memory by the estate of Theodore R. Stephan.