Supporting Children & Teens In Grief - Kevin R. Carter, LCSW
Sep 21st, 2020 | Episode 164
For the past three decades, Kevin Carter, LCSW, has worked as a clinician, administrator, and educator. He currently serves as the Clinical Director at the Uplift Center for Grieving Children in Philadelphia, PA. Kevin's work focuses on how grief and trauma affect youth, and particularly the African American children and families he works with. We discuss how the combination of COVID-19, protests against police brutality and racial violence, and the rising rates of homicide and gun violence in Philadelphia is impacting children and teens who are already carrying grief. Kevin also shares how the Uplift Center is serving families virtually and what he and his staff are learning about providing support in this new realm.
Here are the resources we touch on in our conversation: Dr. Tashel Bordere's work on suffocated grief My Grandmother's Hands by Resmaa Menakem #upliftathome - Uplift Center's COVID-19 resources Speaking Grief initiative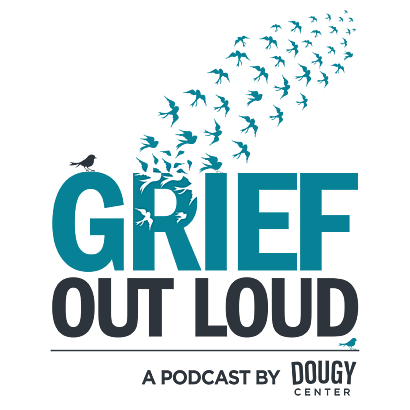 Support Grief Out Loud
Show your support for Grief Out Loud and open up more conversations about grief by donating or subscribing today. Your donations keep this podcast free from advertising and your 5-star reviews help others find us.
Grief Out Loud is supported in part by the Chester Stephan Endowment Fund in loving memory by the estate of Theodore R. Stephan.