Staying Connected In Grief
Jan 23rd, 2019 | Episode 103
We hear about how powerful and important it can be to keep memories and connection alive with the people we are grieving, but how do we actually do that? Allison Gilbert, Emmy award-winning journalist, speaker, and workshop leader, is the author of numerous books including the groundbreaking, Passed and Present: Keeping Memories of Loved Ones Alive, which outlines 85 creative ways to remember those who have died. We discuss turning a treasured recipe into a scavenger hunt, repurposing clothing, books, and other belongings, and how to navigate this idea when the relationship you had with the person was complicated or conflicted. Read more from Allison:
Website
Passed and Present: Keeping Memories of Loved Ones Alive
Q&A's with actors, writers, and other public figures
"The Reflection Effect" essay in O, the Oprah Magazine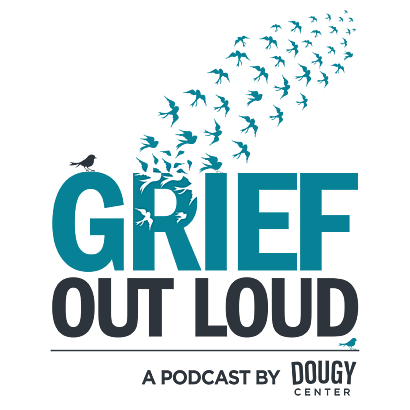 Support Grief Out Loud
"There are so many podcasts out there on grief but Grief Out Loud is one of only a few that focus on kids and families and strengthening those bonds after a loss. Jana DeCristofaro stands out as a smart, compassionate host who gets to the point of the story and goes deep with her guests. A great podcast for anyone dealing with loss."
Show your support for Grief Out Loud and open up more conversations about grief by donating or subscribing today. Your donations keep this podcast free from advertising and your 5-star reviews help others find us.
Grief Out Loud is supported in part by the Chester Stephan Endowment Fund in loving memory by the estate of Theodore R. Stephan.