Splintering Grief - DJ Arsene Versailles & Marked By COVID
Apr 7th, 2022 | Episode 221
Lingering. Shivering. Simmering. Splintering.
These are the words DJ Arsene Versailles wrote to describe grief after his mother, Florcie Yves Versailles, died of COVID-19 in May of 2020. This grief was and continues to be layered - as most grief is - and some of these layers are specific to his mom being a Black woman who died during a pandemic, of a disease that has come to be so much more than just a medical diagnosis.
DJ's mom was committed to social justice and this inspired him to do similar work in the wake of her death. After meeting Kristin Urquiza, co-founder of Marked by COVID, he became involved in their effort to establish a COVID Memorial Day.
Listen to DJ's interview with Sarah Betancourt.
Learn more about Marked by COVID.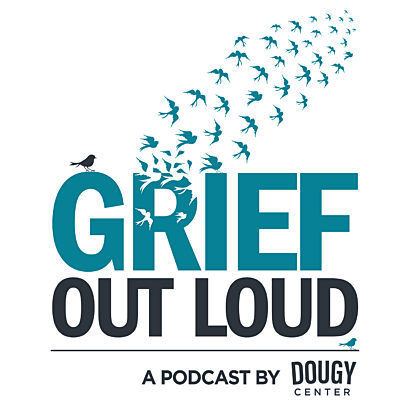 Support Grief Out Loud
"There are so many podcasts out there on grief but Grief Out Loud is one of only a few that focus on kids and families and strengthening those bonds after a loss. Jana DeCristofaro stands out as a smart, compassionate host who gets to the point of the story and goes deep with her guests. A great podcast for anyone dealing with loss."
Show your support for Grief Out Loud and open up more conversations about grief by donating or subscribing today. Your donations keep this podcast free from advertising and your 5-star reviews help others find us.
Grief Out Loud is supported in part by the Chester Stephan Endowment Fund in loving memory by the estate of Theodore R. Stephan.