Speaking Grief - Lindsey Whissel Fenton
Apr 30th, 2020 | Episode 145
How would the world be different if grief was universally understood as a natural reaction to loss and not something that needs to be fixed or taken away? Lindsey Whissel Fenton is working to create that world through Speaking Grief, a public media initiative designed to raise grief awareness. The initiative is a multi-element project that includes a one-hour documentary, Speaking Grief, that debuts on public television on May 5th, 2020. Lindsey talks about the project's inspiration and how months spent interviewing grieving people from across the country now influences how she sees her own grief and how she shows up for those she cares about.
Speaking Grief website & trailer.
Want to watch the full documentary? Check your local public television station listing for air dates!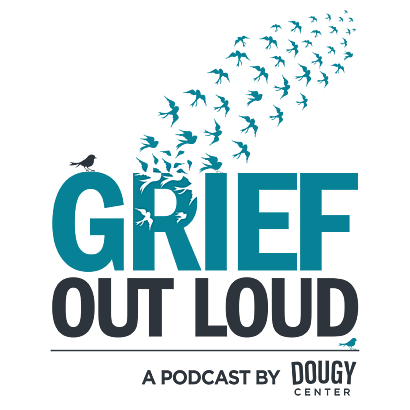 Support Grief Out Loud
"There are so many podcasts out there on grief but Grief Out Loud is one of only a few that focus on kids and families and strengthening those bonds after a loss. Jana DeCristofaro stands out as a smart, compassionate host who gets to the point of the story and goes deep with her guests. A great podcast for anyone dealing with loss."
Show your support for Grief Out Loud and open up more conversations about grief by donating or subscribing today. Your donations keep this podcast free from advertising and your 5-star reviews help others find us.
Grief Out Loud is supported in part by the Chester Stephan Endowment Fund in loving memory by the estate of Theodore R. Stephan.