Sons Of Suicide - 50 Years Of Friendship & Grief
Jan 14th, 2021 | Episode 179
This is the story of how a random encounter led to a transformative friendship that's lasted for more than 50 years. A friendship rooted in the shared experience of grieving a parent who died of suicide. David Pincus and Rick Knapp met as high school seniors and they had a lot in common, including having a mothers who died of suicide. Prior to meeting it was something they rarely talked about, but in their friendship, they finally found someone they could confide in. Now, five decades later, they wrote a book, Sons of Suicide: A Memoir of Friendship, about how these early losses shaped so much of their lives and their ongoing friendship.
In this episode we discuss:
The shame and stigma associated with a death by suicide
The power of friendship and connection in grief
Grieving as a teenager
The drive to answer the "Why?" question
How writing the book and being so public with their stories has affected David and Rick
Learn more about David, Rick and their book here. If you or someone you know needs support, please reach out for help. You can call the National Suicide Prevention Line at 503.273-8255 or text HELLO to 741741.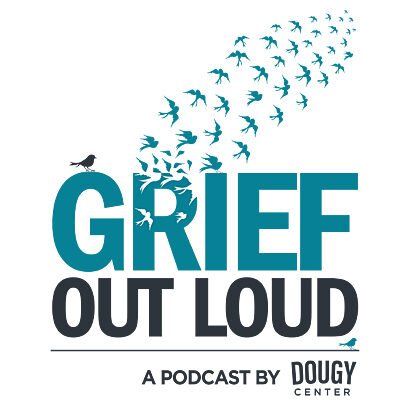 Support Grief Out Loud
"There are so many podcasts out there on grief but Grief Out Loud is one of only a few that focus on kids and families and strengthening those bonds after a loss. Jana DeCristofaro stands out as a smart, compassionate host who gets to the point of the story and goes deep with her guests. A great podcast for anyone dealing with loss."
Show your support for Grief Out Loud and open up more conversations about grief by donating or subscribing today. Your donations keep this podcast free from advertising and your 5-star reviews help others find us.
Grief Out Loud is supported in part by the Chester Stephan Endowment Fund in loving memory by the estate of Theodore R. Stephan.