Signs & Messages - Psychic Mediumship
Jan 5th, 2023 | Episode 244
We wanted to release this episode at the beginning of the new year, because it hits on a topic we haven't explored much before – psychic mediumship. It's something that comes up in our groups at Dougy Center and the people who bring it up usually do so with a lot of trepidation and concern for how others will respond. We figured if it's coming up in our groups, many of you out there might also be curious about this kind of work. Patty Montoya is a psychic medium, energy healer, anticipatory grief coach, Reiki practitioner, and death doula. She came to this work from her personal experience. When she was 18, her younger brother died of leukemia. A few years later, her mother also died, from a fast-moving disease. Patty turned to this work in the hopes of providing others with the support she most needed in her grief.
We get into:
Common misperceptions about psychic mediumship.
What kinds of messages Patty receives and how she translates them.
What to expect in a session.
How she responds to skepticism about her work.
Examples of messages Patty's received from her family members.
How she cares for herself in this work.
www.titipoza.com Follow Patty on IG & FB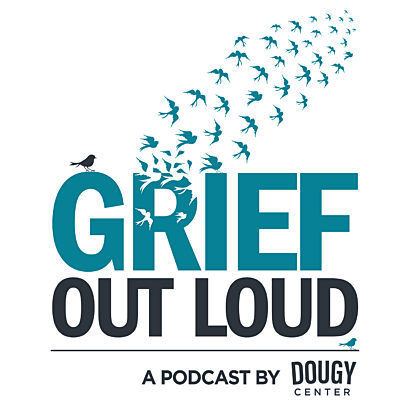 Support Grief Out Loud
Show your support for Grief Out Loud and open up more conversations about grief by donating or subscribing today. Your donations keep this podcast free from advertising and your 5-star reviews help others find us.
Grief Out Loud is supported in part by the Chester Stephan Endowment Fund in loving memory by the estate of Theodore R. Stephan.