"She's Always With Me" - Finding Peace In The Permanence Of Grief
Jan 29th, 2021 | Episode 181
Molly loves her life, but she didn't always feel that way. 18 years ago, on a rainy winter morning, Molly's life changed in an instant. The instant was her mom, who was also her best friend, dying of a heart attack while driving Molly to school. In the almost two decades since that day, Molly's worked hard to figure out what helps her feel healthy and grounded. Part of that work was realizing that grief is permanent - that it will continue to be part of who she is in this world. Now in her 30's Molly is discovering some peace in that permanence and in the knowing that her mom is always with her.
Please note, this episode contains topics that could be difficult or activating for some folks. We reference sexual assault, self-harm, and thoughts of suicide. If you decide to listen to this episode, do what you need to care for yourself – it might mean listening with a support person, or reaching out for help. If you want to skip these sections they are between 10:50-11:05 and 14:46-16:05. For additional support, you can call the National Suicide Prevention Line at 1-800-273-8255 or text Hello to 741741.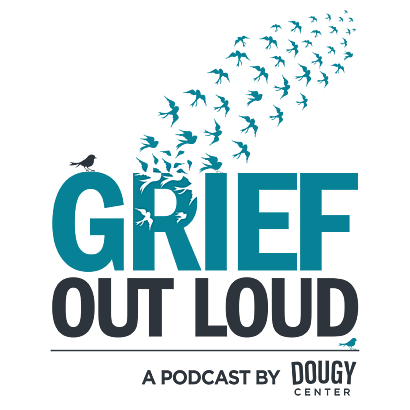 Support Grief Out Loud
"There are so many podcasts out there on grief but Grief Out Loud is one of only a few that focus on kids and families and strengthening those bonds after a loss. Jana DeCristofaro stands out as a smart, compassionate host who gets to the point of the story and goes deep with her guests. A great podcast for anyone dealing with loss."
Show your support for Grief Out Loud and open up more conversations about grief by donating or subscribing today. Your donations keep this podcast free from advertising and your 5-star reviews help others find us.
Grief Out Loud is supported in part by the Chester Stephan Endowment Fund in loving memory by the estate of Theodore R. Stephan.