She Was My Favorite Person - Hello, I'm Grieving & Dr. Julie Shaw
Dec 3rd, 2021 | Episode 211
When our favorite person dies, our entire world gets up-ended. That person was often the planet in our galaxy that all the other planets and moons orbited. For Dr. Julie Shaw that person was her big sister, Jennifer. Jennifer died of Lupus in February of 2020. In the months that followed, Dr. Shaw realized how important it is for people to have acknowledgment and connection in their grief. So, she started Hello, I'm Grieving, a social media account focused on bringing more visibility and awareness to grief.
In our conversation we talk about:
How grief changes our family dynamics
What it means when your favorite person dies.
The interplay of grief and Dr. Shaw's work as an equity & inclusion consultant.
The impact of Hello, I'm Grieving.
How to be present for others while carring your own grief.
Navigating the grief of infertility.
Follow Dr. Julie Shaw and Hello, I'm Grieving on Instagram, Facebook, and online.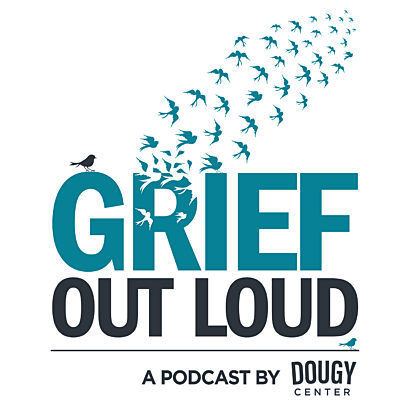 Support Grief Out Loud
"There are so many podcasts out there on grief but Grief Out Loud is one of only a few that focus on kids and families and strengthening those bonds after a loss. Jana DeCristofaro stands out as a smart, compassionate host who gets to the point of the story and goes deep with her guests. A great podcast for anyone dealing with loss."
Show your support for Grief Out Loud and open up more conversations about grief by donating or subscribing today. Your donations keep this podcast free from advertising and your 5-star reviews help others find us.
Grief Out Loud is supported in part by the Chester Stephan Endowment Fund in loving memory by the estate of Theodore R. Stephan.