Peer Support vs. Therapy - How Do I Choose Which Is Right For Me?
Jan 19th, 2018 | Episode 70
When it comes to finding the right avenue of support in grief, it can be hard to sort through the options. How do you decide between a peer support group or individual, family, or group therapy? Our guest, Matt Modrcin, LCSW, specializes in individual, couples and family, and group psychotherapy. He has over 30 years experience as a clinician, educator, and trainer, he is a member of the American Family Therapy Academy and the National Association of Social Workers. He received both his M.S.W. and Ph.D. from the University of Kansas School of Social Welfare. Jana and Matt discuss similarities and differences between peer support and therapy and identify ways to decide which (or both) is the right fit when someone is grieving.
Music written and performed by Leila Chieko and Doctor Turtle Doctor Turtle/"Which That Is This?" From the Free Music Archive CC BY http://freemusicarchive.org/music/Doctor_Turtle/Jonahs_Message_for_New_York/Which_That_Is_This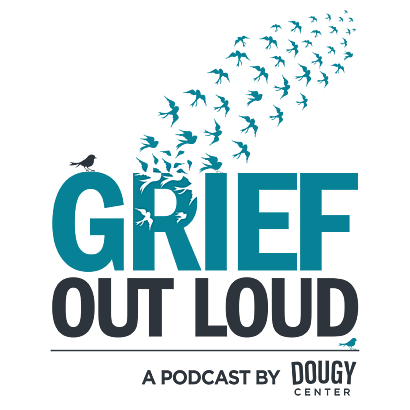 Support Grief Out Loud
"There are so many podcasts out there on grief but Grief Out Loud is one of only a few that focus on kids and families and strengthening those bonds after a loss. Jana DeCristofaro stands out as a smart, compassionate host who gets to the point of the story and goes deep with her guests. A great podcast for anyone dealing with loss."
Show your support for Grief Out Loud and open up more conversations about grief by donating or subscribing today. Your donations keep this podcast free from advertising and your 5-star reviews help others find us.
Grief Out Loud is supported in part by the Chester Stephan Endowment Fund in loving memory by the estate of Theodore R. Stephan.