Parenting & Grief
Jul 19th, 2018 | Episode 85
Is it grief or typical child or teen behavior? Most parents and caregivers will have this questions at some point in their grieving child's life. Dr. Kitty Huffstutter, LCSW joins us to talk about ways parents and caregivers can best support their child's grief while also setting limits and responding to big behaviors. We explore the idea of a recovery environment, finding the right time and place to problem-solve, and the importance of identifying natural and formal supports for both caregivers and children. Parenting and grief can be extremely hard work and if you're seeking more support in the form of therapy or counseling, please reach out for resources. You can email us at help@dougy.org or contact your county's mental health program. If you or your child is experiencing a mental health crisis, please call 1-800-273-TALK (8255), or text HOME to 741741.
To learn more about Dr. Daniel Siegel's work, check out his website.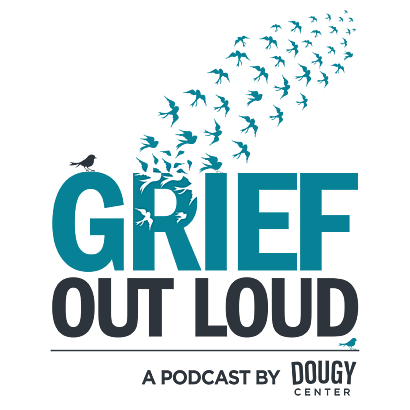 Support Grief Out Loud
Show your support for Grief Out Loud and open up more conversations about grief by donating or subscribing today. Your donations keep this podcast free from advertising and your 5-star reviews help others find us.
Grief Out Loud is supported in part by the Chester Stephan Endowment Fund in loving memory by the estate of Theodore R. Stephan.