Motherless Daughters, 25 Years Later - Hope Edelman & Brennan Wood
Apr 3rd, 2019 | Episode 109
Back before you could ask Google anything from, "What's the best way to clean shower grout?" to "How do I grieve my parent?" when it came to answering these kinds of questions, we turned to bookstores and libraries to search for answers. In the late 1980's and early 1990's, even if you did go looking for information about grief, you'd be more likely to find a dense, clinical textbook than something that could help you understand what you were going through. Then in 1994, Hope Edelman published her groundbreaking book, Motherless Daughters. A book that spoke to thousands of women grieving their mothers. Brennan Wood, Executive Director of The Dougy Center, was one of those readers. Soon after the release of Motherless Daughters, Hope and Brennan met for the first time on the Leeza Gibbons daytime talk show. Twenty-five years later they're together again for a conversation about being motherless daughters who grew up to be motherless mothers.
Learn more about Hope's writing and work.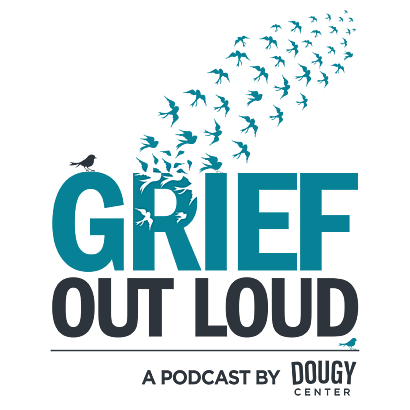 Support Grief Out Loud
Show your support for Grief Out Loud and open up more conversations about grief by donating or subscribing today. Your donations keep this podcast free from advertising and your 5-star reviews help others find us.
Grief Out Loud is supported in part by the Chester Stephan Endowment Fund in loving memory by the estate of Theodore R. Stephan.