More Than Just A Number - Grieving When Someone Dies Of COVID-19
Jan 21st, 2021 | Episode 180
As of January 21st, 2021, over 400,000 people in the U.S. have been killed by the coronavirus. Globally, the number is over 2 million. Despite attempts by journalists and public health officials to put these numbers into context, what gets lost in tracking case counts are the stories of the people who died and their family members left behind. This is one of those stories. The story of Maria, beloved mother of four, who died of COVID-19 this past summer. It's a story told by Mariana, Maria's youngest daughter. At the last minute, the hospital allowed just one family member to visit and the family chose Mariana. She was the last person to sit by her mother's side, holding her hand and kissing her goodbye through a mask and face shield. Resources mentioned by Mariana:
COVID-19 Loss Support Group for Young Adults Motherless Daughters Losing a parent at a young age support group Motherless daughters when young (0-30) If you are a young adult grieving someone who has died of COVID-19, the COVID Grief Network offers free one-on-one and group grief support.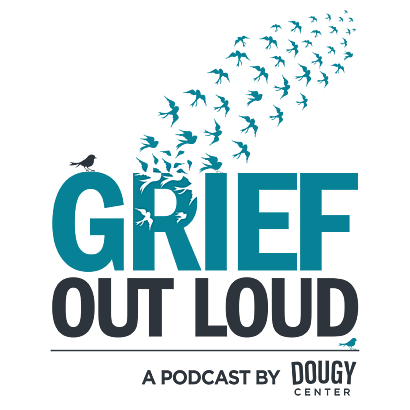 Support Grief Out Loud
Show your support for Grief Out Loud and open up more conversations about grief by donating or subscribing today. Your donations keep this podcast free from advertising and your 5-star reviews help others find us.
Grief Out Loud is supported in part by the Chester Stephan Endowment Fund in loving memory by the estate of Theodore R. Stephan.