Love Stories - A Griefy Valentine's Special
Feb 8th, 2021 | Episode 183
Even if you don't really celebrate it, Valentine's Day can be rough when you're grieving. This year, we decided to bring you a compilation of love stories from listeners answering one of these questions: How did your person love you? How did you love your person? How did you fall in love? Even though Valentine's Day is usually marketed as only about romantic love, this episode focuses on the love that exists in any connection. The idea for this episode came out of our conversation with Alesia Alexander, LCSW in Episode 162. Alesia and her daughter, Kahlo, join us to talk more about why love stories are important in grief, especially for children and teens. Thank you to everyone who contributed to this special episode! Hear more from Alesia in When the Professional Becomes Personal.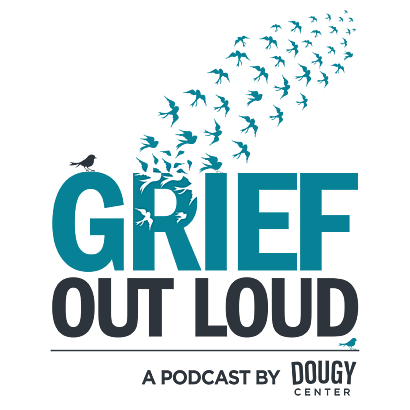 Support Grief Out Loud
"There are so many podcasts out there on grief but Grief Out Loud is one of only a few that focus on kids and families and strengthening those bonds after a loss. Jana DeCristofaro stands out as a smart, compassionate host who gets to the point of the story and goes deep with her guests. A great podcast for anyone dealing with loss."
Show your support for Grief Out Loud and open up more conversations about grief by donating or subscribing today. Your donations keep this podcast free from advertising and your 5-star reviews help others find us.
Grief Out Loud is supported in part by the Chester Stephan Endowment Fund in loving memory by the estate of Theodore R. Stephan.