Losing Someone Twice
Oct 24th, 2017 | Episode 63
One aspect of grief that rarely gets mentioned is losing someone twice- once in a life-altering circumstance and again when they die. This feeling can arise from a variety of circumstances including substance abuse, mental illness, the personality changes related to a physical illness, or other situation where there is a radical change in a relationship long before someone dies. For people left behind, this can add a complexity in understanding their feelings of grief. Our guest Caraline's older brother Bobby died of mental illness in 2016, 10 years after being diagnosed with schizophrenia. Six months after Bobby's death, Caraline had an epiphany. She realized she never dealt with her feelings of grief surrounding his diagnosis. A realization that would serve as a major turning point in her grief.
To learn more about NAMI (National Alliance on Mental Illness) visit:
www.nami.org
.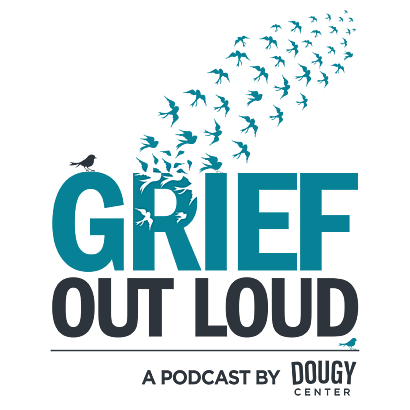 Support Grief Out Loud
Show your support for Grief Out Loud and open up more conversations about grief by donating or subscribing today. Your donations keep this podcast free from advertising and your 5-star reviews help others find us.
Grief Out Loud is supported in part by the Chester Stephan Endowment Fund in loving memory by the estate of Theodore R. Stephan.