Looking Back At Grief - Darwyn Dave
May 16th, 2017 | Episode 55
Our guest is Darwyn Dave, creator and host of the Dealing With My Grief podcast. In 1978, when Darwyn was ten years old, his father was killed. 38 years later, in January of 2016, Darwyn turned to podcasting as a way to explore grief and how it continues to shape the adult he is today. With his unique mix of candor and insight, Darwyn illuminates the interior world of what it was like to be 10 and suddenly without his father.
Dealing With My Grief Podcast
www.dealingwithmygrief.com
Darwyn's Facebook Group
https://www.facebook.com/groups/dealingwithmygrief/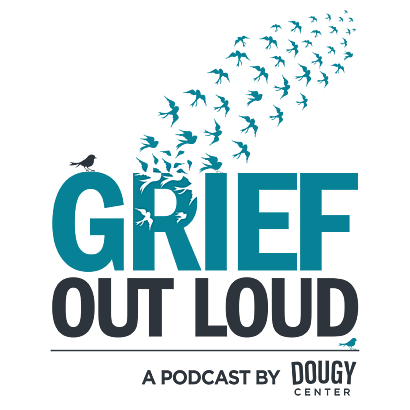 Support Grief Out Loud
Show your support for Grief Out Loud and open up more conversations about grief by donating or subscribing today. Your donations keep this podcast free from advertising and your 5-star reviews help others find us.
Grief Out Loud is supported in part by the Chester Stephan Endowment Fund in loving memory by the estate of Theodore R. Stephan.