Let's Talk About Loss - Beth French
Jul 27th, 2020 | Episode 157
Beth French started
Let's Talk About Loss
in December of 2016, eighteen months after her mother Susan died of cancer. Beth was in her early twenties and feeling very alone in her grief. She was the first in her group of friends to experience this type of loss and wanted to connect with others who understood what she was going through. She knew a traditional support group wasn't for her so she started the first Let's Talk About Loss meet-up. A gathering of other young adults ages 18-35 where people could talk, listen, and share stories. From that initial meet-up, Let's Talk About Loss has grown to host meet-ups across the UK. They also offer a pen-pal opportunity called
Share My Grief
that is available to anyone around the globe. During the COVID-19 pandemic, Let's Talk About Loss is also offering ways to connect virtually.
Let's Talk About Loss website
Share My Grief program
Let's Talk About Loss YouTube Channel
Sign up for
BetterHelp
online counseling using the link
www.betterhelp.com/grief
and get 10% off your first month.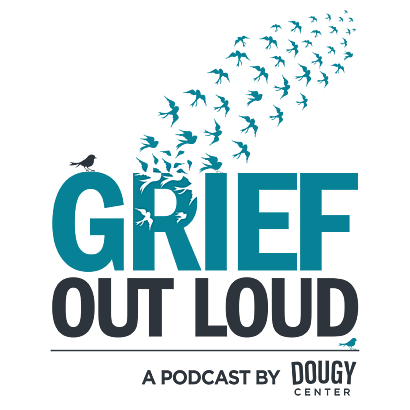 Support Grief Out Loud
Show your support for Grief Out Loud and open up more conversations about grief by donating or subscribing today. Your donations keep this podcast free from advertising and your 5-star reviews help others find us.
Grief Out Loud is supported in part by the Chester Stephan Endowment Fund in loving memory by the estate of Theodore R. Stephan.