It's Still Complicated
Apr 28th, 2023 | Episode 254
"What was your dad like?" It's a simple question that's not easy to answer when you had a complicated relationship with the person who died. Claire's dad died of a stroke almost four years ago and one of the first emotions she felt was relief. Relief that she wouldn't have to worry if he would want to walk her down the aisle when she got married. Relief she wouldn't have to wonder how he'd act in the future. She also felt deep grief and sadness about the relationship they never got to have. Claire's dad was brilliant. He loved music. He was extremely active. He was also emotionally abusive to Claire and her mom. This reality adds layers of complexity not just to her grief, but to navigating other people's assumptions about what their relationship was like.
We talk about:
Grieving when the relationship was complicated
Secondary grief & remorse
Forgiving herself & trying to better understand her dad
Continuing to work on their relationship, even after his death
Finding ways to stay connected to her dad
Planning a wedding and balancing how to honor his memory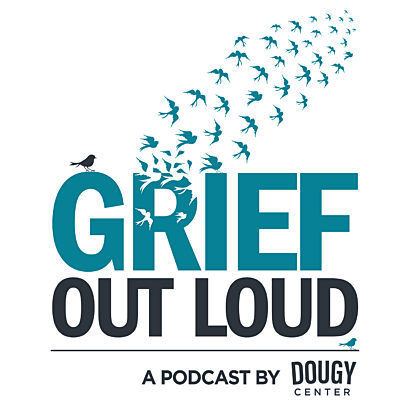 Support Grief Out Loud
"There are so many podcasts out there on grief but Grief Out Loud is one of only a few that focus on kids and families and strengthening those bonds after a loss. Jana DeCristofaro stands out as a smart, compassionate host who gets to the point of the story and goes deep with her guests. A great podcast for anyone dealing with loss."
Show your support for Grief Out Loud and open up more conversations about grief by donating or subscribing today. Your donations keep this podcast free from advertising and your 5-star reviews help others find us.
Grief Out Loud is supported in part by the Chester Stephan Endowment Fund in loving memory by the estate of Theodore R. Stephan.