Interviewing Grief - Caitlin Garvey & The Mourning Report
Jun 11th, 2021 | Episode 198
Caitlin Garvey's mother died in June of 2008, the summer after Caitlin's freshman year of college. Many years later, Caitlin decided to interview a series of people closely tied to her mother's illness and end of life. Those interviews, interspersed with Caitlin's memories and reflections, were recently published as The Mourning Report. We talk with Caitlin about what it was like to go through those interviews, how her relationship with grief has changed over the years, and how the process of writing about her mother affected her and her grief.
If you or someone you know is struggling with thoughts of suicide, please reach out. You can text HELLO to 741741 or call 1-800-273-8255 (24/7).
The Mourning Report
Caitlin's website
Follow Caitlin on Instagram and Facebook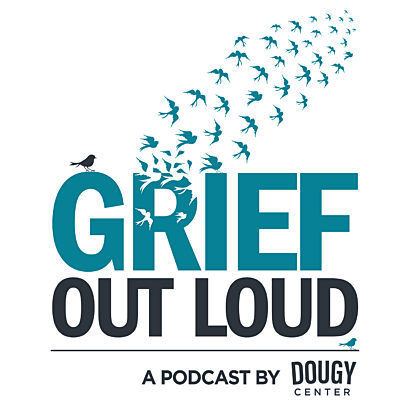 Support Grief Out Loud
Show your support for Grief Out Loud and open up more conversations about grief by donating or subscribing today. Your donations keep this podcast free from advertising and your 5-star reviews help others find us.
Grief Out Loud is supported in part by the Chester Stephan Endowment Fund in loving memory by the estate of Theodore R. Stephan.