I Took A Year Off To Grieve - Rebecca Feinglos & GrieveLeave
May 25th, 2023 | Episode 256
What happens when you take a year away from your income generating work to focus completely on grief? This is the question Rebecca Feinglos faced at the end of 2021. Grief wasn't new to Rebecca. She was a teenager when her mother died of brain cancer. On the same day her state shut down due to the COVID pandemic, she got a call that her father had died suddenly. In the ensuing months, she ended her marriage. So, by the time she got to the end of 2021, she was exhausted and empty and unwell. It's common to wish the world would stop and give us a break when someone dies, but we usually dream of escaping from it all. Rebecca did something different - she took a year to delve fully into her grief and along the way she wrote about it on her blog. This experience inspired her to start her organization, GrieveLeave, a community to support others in learning to grieve all of their losses.
We discuss:
Growing up in the shadow of her mother's brain cancer
How Rebecca responded to grief as a teen and young adult
The sudden death of her father the same day the COVID-19 shutdown began
Rebecca's realization that she needed to do something different
What she discovered during her GrieveLeave about how to grieve
The daily practices Rebecca still does to stay connected to her grief
What she hopes to accomplish with GrieveLeave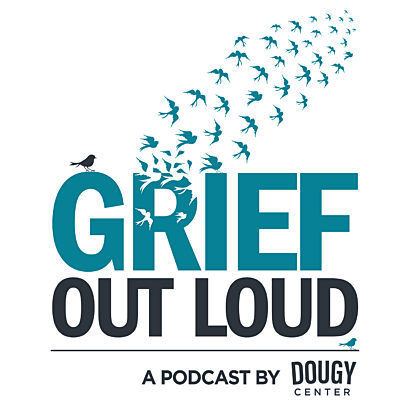 Support Grief Out Loud
Show your support for Grief Out Loud and open up more conversations about grief by donating or subscribing today. Your donations keep this podcast free from advertising and your 5-star reviews help others find us.
Grief Out Loud is supported in part by the Chester Stephan Endowment Fund in loving memory by the estate of Theodore R. Stephan.