I Think He'd Be Proud Of Me - Sonja
Nov 3rd, 2023 | Episode 268
Sonja was 15 when we recorded in the summer of 2023, but was just 10 when her father, Matt, died in September 2018 from injuries due to a car accident. Sonja, her mom, and two younger siblings lived in NYC at the time of his death. They eventually moved across the country to Portland, Oregon where they attended peer grief support groups at Dougy Center. Sonja shares what she remembers about hearing that her dad was in an accident, how their community showed up while he was in the hospital, and how they kept showing up after he died. We also talk about her dad and what it's like to be the oldest sibling who had the most time and memories with him.
This series is a part of an ongoing collaboration between Dougy Center and the New York Life Foundation. We are deeply grateful for New York Life Foundation's tireless support and advocacy on behalf of children and teens who are grieving.
Download a copy of the New York Life Foundation's newest resource for teens who are grieving - Lost in the Middle.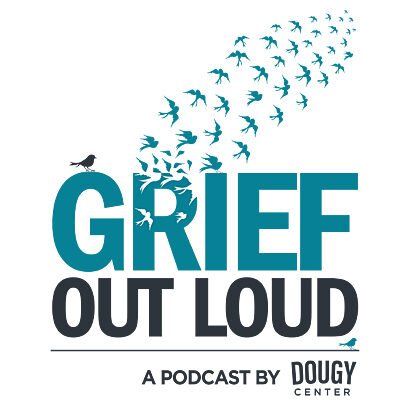 Support Grief Out Loud
"There are so many podcasts out there on grief but Grief Out Loud is one of only a few that focus on kids and families and strengthening those bonds after a loss. Jana DeCristofaro stands out as a smart, compassionate host who gets to the point of the story and goes deep with her guests. A great podcast for anyone dealing with loss."
Show your support for Grief Out Loud and open up more conversations about grief by donating or subscribing today. Your donations keep this podcast free from advertising and your 5-star reviews help others find us.
Grief Out Loud is supported in part by the Chester Stephan Endowment Fund in loving memory by the estate of Theodore R. Stephan.