"I Needed To See People Who Looked Like Me" - Luna Peak Foundation
Dec 9th, 2022 | Episode 242
Many of us end up working in the grief world because of our personal experiences. We want to give others what we most needed. This is especially true for Melody Lomboy-Lowe and her niece Gracelyn Bateman, who co-founded Luna Peak Foundation in the hopes of supporting both those affected by cancer and those grieving a death. Melody was diagnosed with cancer when she was 6 and went through intensive treatment until she was 9. Gracelyn's dad, and Melody's brother-in-law, died of a cardiac event while running in 2016. Through their books and social media channels, Luna Peak provides multicultural stories of survivorship and hope.
Places we go in this episode:
Grieving during the holidays.
What Melody needed from adults while she was going through treatment.
How interviewing those affected by cancer and those grieving a death has impacted them.
Their hopes for Luna Peak Foundation going forward.
Books mentioned: Beyond Remission Beyond Grief Holiday Griefings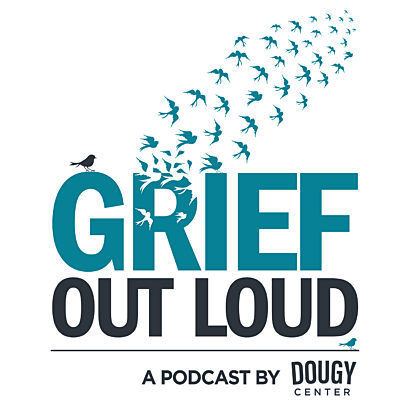 Support Grief Out Loud
"There are so many podcasts out there on grief but Grief Out Loud is one of only a few that focus on kids and families and strengthening those bonds after a loss. Jana DeCristofaro stands out as a smart, compassionate host who gets to the point of the story and goes deep with her guests. A great podcast for anyone dealing with loss."
Show your support for Grief Out Loud and open up more conversations about grief by donating or subscribing today. Your donations keep this podcast free from advertising and your 5-star reviews help others find us.
Grief Out Loud is supported in part by the Chester Stephan Endowment Fund in loving memory by the estate of Theodore R. Stephan.