I Had A Brother Once - Adam Mansbach
Apr 12th, 2021 | Episode 192
Just weeks before Adam Mansbach's wildly popular book, Go The F**K To Sleep, was published, his brother David died of suicide. In interview after interview promoting the book and talking about its success, Adam worried that someone would ask about his brother, would catch him off guard with a question about the grief that was raw and painful. In the years after David's death, Adam found himself writing about everything but that loss. Now, almost a decade after David's death, Adam's newest book, I Had A Brother Once, is a memoir in verse about David's life, death, and the confusing aftermath when someone dies of suicide.
Note: this episode contains some strong language.
Follow Adam on IG.
Sign up for one of his book events.
Learn more about his work.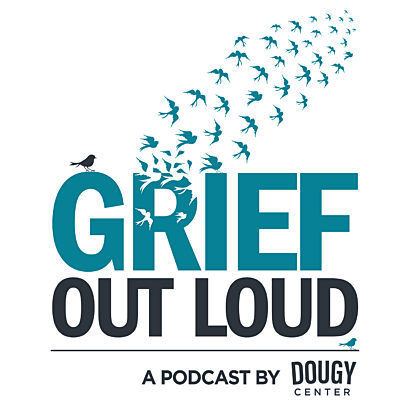 Support Grief Out Loud
"There are so many podcasts out there on grief but Grief Out Loud is one of only a few that focus on kids and families and strengthening those bonds after a loss. Jana DeCristofaro stands out as a smart, compassionate host who gets to the point of the story and goes deep with her guests. A great podcast for anyone dealing with loss."
Show your support for Grief Out Loud and open up more conversations about grief by donating or subscribing today. Your donations keep this podcast free from advertising and your 5-star reviews help others find us.
Grief Out Loud is supported in part by the Chester Stephan Endowment Fund in loving memory by the estate of Theodore R. Stephan.