Growing (Up) With Grief
Aug 2nd, 2020 | Episode 158
What does it mean to grow and grow up with grief? Aliya, a recent high school graduate, spent the past three years reckoning both with her mother's death from cancer and the intricacies of their relationship. As Aliya confronted the more painful aspects of their connection, she created space for remembering the other parts -the ones that were loving and joyful. As Aliya heads off to college this fall, she does so with a new confidence in her ability to navigate the ways her grief continues to unfold.
Sign up for BetterHelp's online counseling and support www.betterhelp.com/grief and receive 10% off your first month.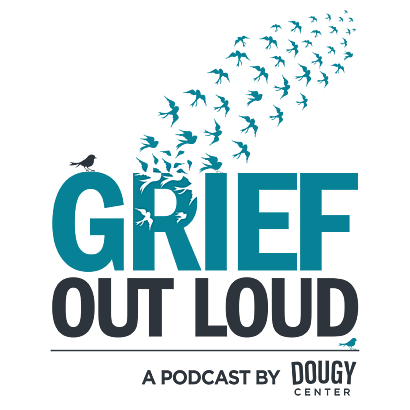 Support Grief Out Loud
"There are so many podcasts out there on grief but Grief Out Loud is one of only a few that focus on kids and families and strengthening those bonds after a loss. Jana DeCristofaro stands out as a smart, compassionate host who gets to the point of the story and goes deep with her guests. A great podcast for anyone dealing with loss."
Show your support for Grief Out Loud and open up more conversations about grief by donating or subscribing today. Your donations keep this podcast free from advertising and your 5-star reviews help others find us.
Grief Out Loud is supported in part by the Chester Stephan Endowment Fund in loving memory by the estate of Theodore R. Stephan.