Grief & Transformation - Phelica Glass, LSCSW
Oct 16th, 2018 | Episode 93
What does transformation mean and how does it connect (or not) to grief? How can people make their way into everything that comes with this kind of loss and still keep track of themselves?
Phelica Glass is a Licensed Specialist Clinical Social Worker in Topeka, Kansas. In her private psychotherapy practice, Phelica works with children, teens, adults, and families who are facing major life transitions, including grief.
In this episode, we talk about :
Grounding techniques for when the grief tide rolls in
How therapy can help ease the anxiety that is often present in grief
Transforming our relationship with the person who died
Connect with Phelica:
https://www.facebook.com/1PhelicaGlass
/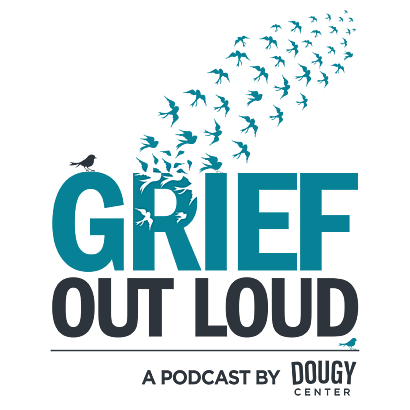 Support Grief Out Loud
Show your support for Grief Out Loud and open up more conversations about grief by donating or subscribing today. Your donations keep this podcast free from advertising and your 5-star reviews help others find us.
Grief Out Loud is supported in part by the Chester Stephan Endowment Fund in loving memory by the estate of Theodore R. Stephan.