Grief & Mother's Day - A Teen's Take
May 5th, 2020 | Episode 147
In Ep. 143 we talked with Paige about step-parenting grieving children and in this one, we talk with one of her children, 17-year-old Chloe. Chloe was 14 when her mother Danielle died of colon cancer. After Danielle died, Chloe and her younger sister moved in full-time with their dad and Paige. Chloe talks about honoring her mom on Mother's Day while also celebrating Paige, what it's like to help her younger sister carry on the legacy of their mom, and why sometimes talking about grief with the people we are closest to can be overwhelming.
Listen to Ep. 143 with Paige. For additional resources on navigating Mother's Day, visit The Dougy Center.
Want to join us on Friday, May 8th at 6 pm (PST) for Reflection, our annual Benefit? We're going virtual! Learn more here.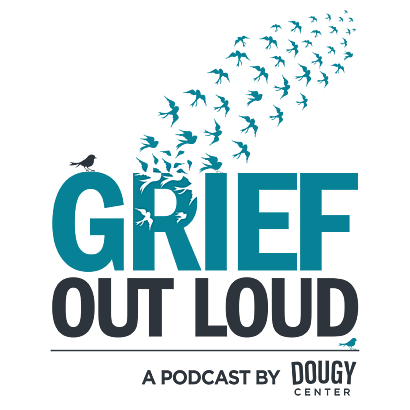 Support Grief Out Loud
"There are so many podcasts out there on grief but Grief Out Loud is one of only a few that focus on kids and families and strengthening those bonds after a loss. Jana DeCristofaro stands out as a smart, compassionate host who gets to the point of the story and goes deep with her guests. A great podcast for anyone dealing with loss."
Show your support for Grief Out Loud and open up more conversations about grief by donating or subscribing today. Your donations keep this podcast free from advertising and your 5-star reviews help others find us.
Grief Out Loud is supported in part by the Chester Stephan Endowment Fund in loving memory by the estate of Theodore R. Stephan.