"Grief Is So Lonely" - Good Mourning Podcast
Mar 1st, 2022 | Episode 217
When Sal and Im first met at a grief support group, they connected on being young, motherless, and feeling alone in their grief. From that initial meeting they went on to start the Good Mourning podcast as a way to decrease that loneliness. In our conversation we talk about:
- Sal approaching the anniversary of the last time she saw her mother in person.
- What it's meant to Im that her mother died of suicide.
- How hosting Good Mourning has changed them and their understanding of grief.
- Different grieving styles.
- What's irritating about grief.
- What helps.
Be sure to visit their website to learn more and listen to Good Mourning wherever you listen to podcasts. Follow them on IG @goodmourningpodcast.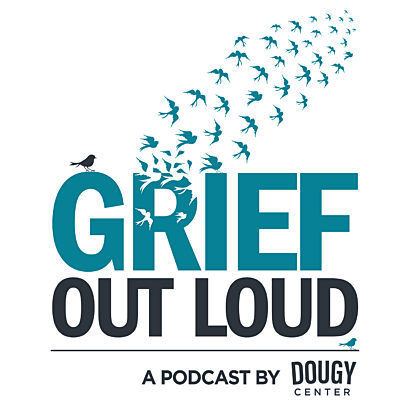 Support Grief Out Loud
Show your support for Grief Out Loud and open up more conversations about grief by donating or subscribing today. Your donations keep this podcast free from advertising and your 5-star reviews help others find us.
Grief Out Loud is supported in part by the Chester Stephan Endowment Fund in loving memory by the estate of Theodore R. Stephan.