Grief Is Not The Great Equalizer - Supporting Queer, Trans, & Justice Involved Youth With Lamya Broussard, Uplift
Sep 28th, 2021 | Episode 205
While will all experience some type of grief before we die, the prevalence of loss and how the world responds to our grief are shaped by racism, classism, homophobia, transphobia, and other forms of oppression. Lamya Broussard, MSS, MLSP, School & Community Services Clinician at Uplift Center for Grieving Children works directly with justice involved and queer & trans youth who are also grieving. Lamya shares what she's learned about the need for culturally and community specific grief support, what it was like to do this work during the pandemic and how her personal experiences with loss play a role in her work.
Resources Lamya references:
Uplift Center for Grieving Children
Philly HopeLine – 1-833-PHL-HOPE (1-833-745-4673)
Queer & Trans Youth Hours: Tuesdays, 1 – 4 pm & Thursdays, 4 – 8 pm
Grief Out Loud Episode with Dr. Tashel Bordere
The Trevor Project
The Trevor Project Hotlines 1-866-488-7386 or text "Start" to 678-678
The Attic Youth Center
The Bryson Institute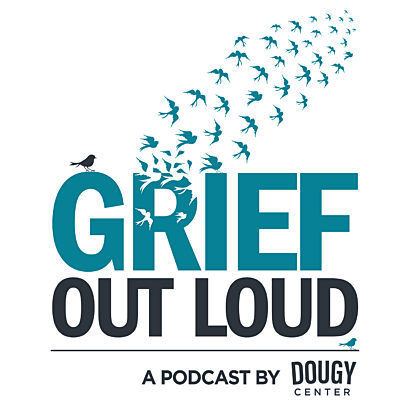 Support Grief Out Loud
"There are so many podcasts out there on grief but Grief Out Loud is one of only a few that focus on kids and families and strengthening those bonds after a loss. Jana DeCristofaro stands out as a smart, compassionate host who gets to the point of the story and goes deep with her guests. A great podcast for anyone dealing with loss."
Show your support for Grief Out Loud and open up more conversations about grief by donating or subscribing today. Your donations keep this podcast free from advertising and your 5-star reviews help others find us.
Grief Out Loud is supported in part by the Chester Stephan Endowment Fund in loving memory by the estate of Theodore R. Stephan.