Grief Doesn't Stop When You Clock In - Supporting Employees In Grief
Jun 1st, 2021 | Episode 197
Leslie Barber is back for another episode! When Leslie's husband Steve died of cancer, she had a lot to figure out. How to live without the love of her life, how to raise their daughter on her own, and how to manage working while grieving. Leslie's company, Grief Warrior, trains business leaders, managers, and human resource departments to become more grief inclusive.
Learn more about Grief Warrior.
Listen to Leslie's past interviews on Grief Out Loud - Ep. 128 When The Thought Doesn't Count & Ep. 139 Grief & COVID-19.
Explore Heartfelt, Leslie's new venture that creates tailored sympathy gifts for those in grief.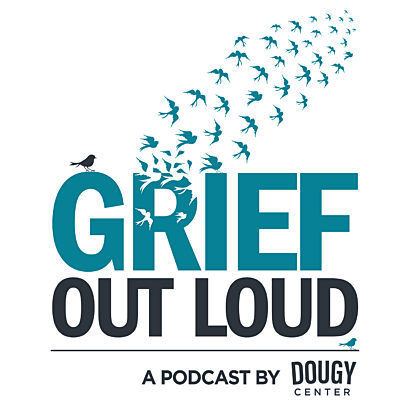 Support Grief Out Loud
Show your support for Grief Out Loud and open up more conversations about grief by donating or subscribing today. Your donations keep this podcast free from advertising and your 5-star reviews help others find us.
Grief Out Loud is supported in part by the Chester Stephan Endowment Fund in loving memory by the estate of Theodore R. Stephan.