Grateful In Grief? Never, Ever Give Up - Allison Hite
Nov 30th, 2020 | Episode 173
For Allison Hite, two questions sparked a community project called Never, Ever Give Up. The first question was, "How do I be grateful in grief?" The second was, "What's the hardest thing you've had to do?" These questions became part of Allison's life after her mother died in a traffic accident when Allison was in her mid-twenties. Answering them, publicly, led to Never, Ever Give Up, which at its core is a conversation between those who write letters of struggle and those who respond with letters of hope.
Learn more about Never, Ever Give Up. Follow them on Instagram & Facebook. Learn more about the National Day of Mourning.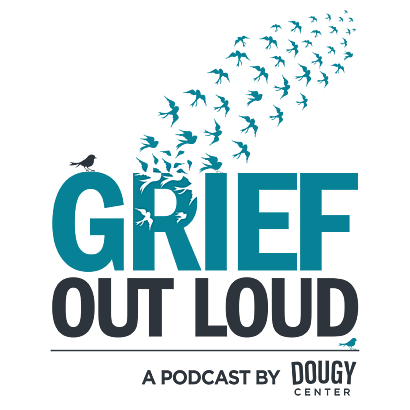 Support Grief Out Loud
Show your support for Grief Out Loud and open up more conversations about grief by donating or subscribing today. Your donations keep this podcast free from advertising and your 5-star reviews help others find us.
Grief Out Loud is supported in part by the Chester Stephan Endowment Fund in loving memory by the estate of Theodore R. Stephan.