Fully Embodied Grief - Suzanne Anderson
Mar 14th, 2018 | Episode 75
Just as she was on the verge of publishing her first book, Suzanne Anderson's husband died of suicide, tossing her into a very dark and difficult abyss. Her entire life was changed by this tragedy and she turned to the same self-care and support practices she taught as a writer, speaker, and leadership innovator. These practices enabled her to be present with each of the emotions and experiences connected to her grief. We talk about the shame and stigma associated with suicide and how she worked to dismantle both as she grieved her husband's death.
To learn more about Suzanne's work and her book, The Way of the Mysterial Woman - Upgrading How You Live, Love and Lead, visit her website, Mysterial Woman.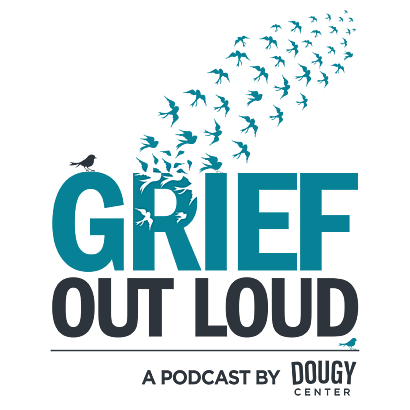 Support Grief Out Loud
Show your support for Grief Out Loud and open up more conversations about grief by donating or subscribing today. Your donations keep this podcast free from advertising and your 5-star reviews help others find us.
Grief Out Loud is supported in part by the Chester Stephan Endowment Fund in loving memory by the estate of Theodore R. Stephan.